"Houston, we've got a problem."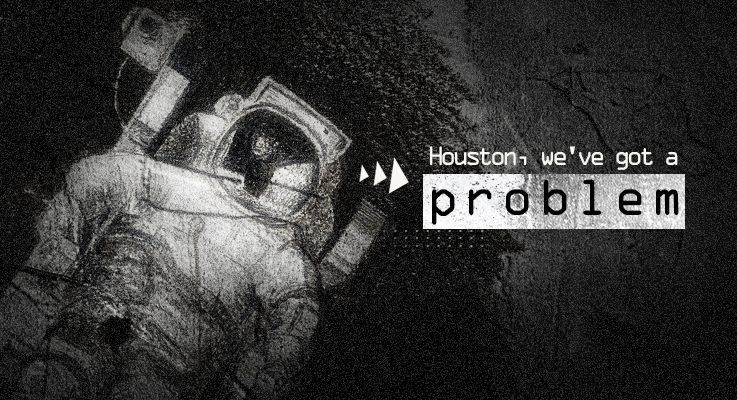 This legendary statement by Commander Jim Lovell of Apollo 13 has transcended exploding oxygen tanks in outer space to everyday life, including IT. How often have you started off dealing with an incident only to realize to your dismay that you have been dealing only with the tip of the iceberg? 
Problem management is all about uncovering the unknown, the hidden root cause of the endless number of tickets to your IT help desk. When you implement an effective problem management process, your IT team can go beyond the fire fighting mode to focus on strategic IT objectives. Here are five principles that might help you achieve a best-in-class problem management:
 1. Create a focus group to own the problem management process
In many organisations,  a change advisory board reviews the change requests and advises the change managers or owners, reducing the business impact.  Similarly, having a problem committee (PC) that identifies, prioritises, and assigns problems can effectively reduce business impact. A PC can be a small, email-connected team with members from each area of the IT department, led by a manager who is responsible for all the tasks of the committee.  
2. Analyze incident trends
Analysing incident trends and reviewing high-impact incidents can help the PC identify problems. Let's consider an  example. In an IT environment, multiple users report an application crash, which the IT team resolves by reinstalling the app within the prescribed SLA. However, this issue can reoccur and the only way to solve it will be reinstallation . On the other hand, if the PC could identify the root cause, the IT team won't need to tackle multiple incidents caused by a single problem.
3. Establish a well-defined problem management processes
Problem management is closely connected to  other ITIL processes like incident management, change management, asset management, and CMDB. However, problem management itself needs a well-documented repeatable process so that it is easier and effective. To make problem management effective, implement a process that is easy and follows a logical sequence of steps.
Firstly, you could record a problem after checking the database for any historical data on the problem. Then, you could see if a solution already exists. If not, the problem owner can classify the problem based on its impact and priority. Finally, you can provide a solution or initiate a change if necessary. Based on an organisation's specific needs, the IT team can even tailor make the problem management process.
 4. Perform a root cause analysis
When you institute an effective problem management model in your organisation, you will  reduce the inflow of multiple tickets for the same incident as well as recurring incidents. To meet this objective, an effective root cause analysis must be done.  A root cause is the core of the problem, and removing the root cause ensures that the problem never recurs. You could use the simple five-why technique, the fish-bone diagram, or the Pareto method to do this analysis. But you should also continuously strive to improve the root cause analysis.
 5. Strive towards problem management maturity
A truly mature management model is one that is proactive. Proactive problem management involves identifying and resolving problems before incidents occur. Therefore,  it must involve activities like investigation of fragile and vulnerable components of the IT environment, an analysis of a new patch, or an upgrade to prevent incidents due to the patch or upgrade.
These five principles of best-in-class problem management will transform your help desk from a fire fighting mode to a proactive powerhouse, ensuring that the statement "Houston, we've got a problem," is never associated with your IT.