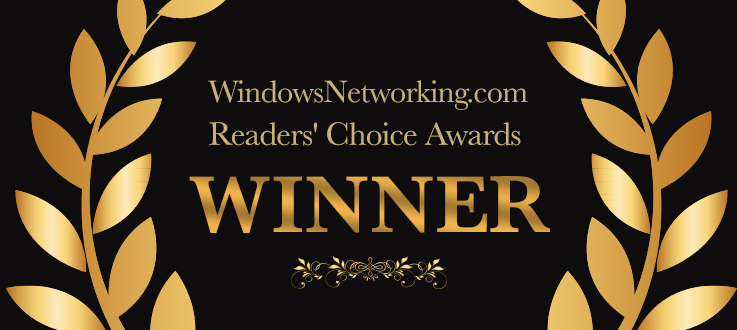 "ManageEngine ServiceDesk Plus was selected the winner in the Help Desk category of the WindowsNetworking.com Readers' Choice Awards. BMC Software Trackit and Help Desk Pilot were runner-up and second runner-up, respectively," –  ​windowsnetworking.com. 
This is the ​second time that our customers have voted for ServiceDesk Plus as their most preferred IT help desk software, making ServiceDesk Plus ​a WindowsNetworking.com Readers' Choice Award Winner​.
​The WindowsNetworking.com audience comprises help desk managers, IT managers, network administrators, systems administrators, developers, systems analysts, CIOs, CTOs, and other technologists worldwide. That ManageEngine ServiceDesk Plus has once again been rated the best help desk solution in the industry — ahead of other solutions in the market — by such a diverse audience makes the win even sweeter.
​This year's award confirms that our growth continues to be predominantly ​fueled by our customers and that only users can tell others what it's like to have​ genuinely useful IT help desk software. ​Furthermore, we beat perceived market leaders like BMC by garnering 31 percent of the readers' votes. That's more than twice the number of votes cast for BMC (15 percent) and four times more than the number cast for other "standard" tools.​ Read more.
At ManageEngine, our wins are your wins. And to make sure you have access to the winningest help desk software available, ServiceDesk Plus Standard Edition is now free for all of our customers without any limitations on the technicians, users, or ticket count. We thank all of our customers for their continued support.
Click here to download the ServiceDesk Plus Standard Edition free license.