In recent times all consultants, ITSM courses, blogs have been buzzing the term "Service Catalog". They suggest you to start implementing ITIL in your environment with a simple Service Catalog. But the question is "Is Service Catalog really that simple to start with?" For those who don't know about SC, it is like a menu card for IT department telling the users what services are offered to them, how soon it can be delivered and the process to deliver it.
So, when is the right time to implement Service Catalog?
Service Catalog is not a module to start your ITIL expedition with. You need the basic building blocks to be implemented first. In my opinion, you definitely need the Incident Management and Change Management in place before you proceed with the Service Catalog.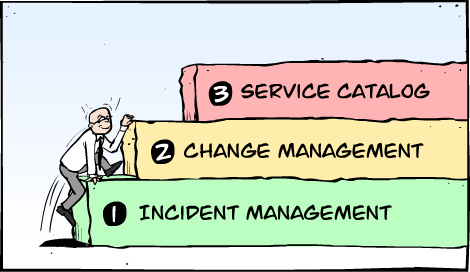 Packaging your work is as important as the work itself.
Service Catalog helps you to organize the offered services that are specific to the user requirements. It also provides clarity & visibility about your IT operations to your end user and sets the right expectation on the delivery time of the service. Service Catalog also takes care of the work flow process right from approval to implementation of each service. In short, Service Catalog gives your IT a new face. I would say that Service Catalog is definitely a necessity for those who have the basic processes in place – adopt Service Catalog now and do not play the catch-up game later. And for those who do not have Incident and Change management, Service Catalog is only a luxury.

Related posts :