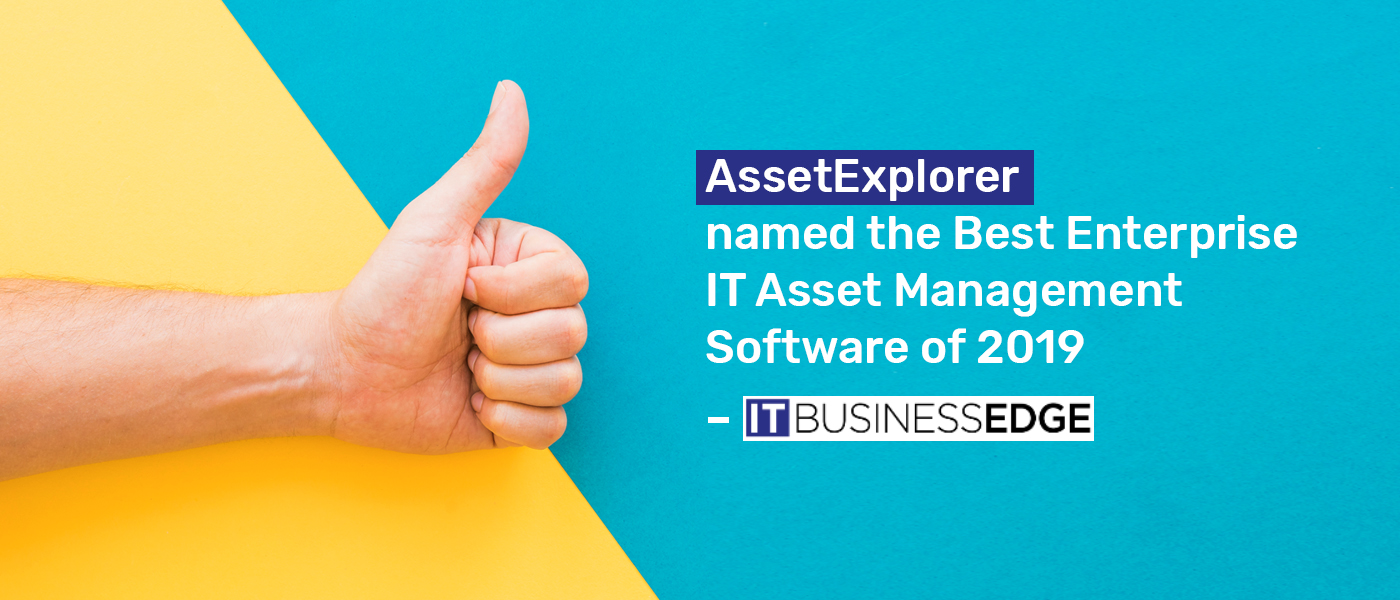 We have excellent news to share with you today. AssetExplorer, our IT asset management (ITAM) solution, has been named the Best Enterprise ITAM Software of 2019 by IT Business Edge. AssetExplorer was ranked against many of the industry's best ITAM software, and we're proud to have come out on top.
IT Business Edge is an online resource that writes about business technology, IT strategy, and key IT trends. Their assessment evaluated AssetExplorer on its hardware and software discovery, license tracking, automatic tracking of changes, analysis capabilities, configuration management, and virtual server management.
Why do you need an ITAM solution?
Proper IT asset management is essential for any organization with more hardware and software assets than it can count. Spreadsheets, logs, and notes are all inexpensive, easy-to-use solutions for managing assets; however, they lack automatic discovery and license tracking capabilities, open up possibilities for human error while updating data, and aren't built for managing real-time updates of assets. As a result, modern businesses that have spiraling costs and expensive audits staring them in the face are less inclined to go with these options.
AssetExplorer–because of its easy-to-use yet sophisticated features–is used by both enterprises and small to medium-sized businesses (SMBs). It monitors the complete asset life cycle from procurement to disposal; this includes auto-discovery of assets, tracking license and compliance, streamlining purchase orders, and defining contracts. AssetExplorer can send scheduled reports straight to admins' inboxes, helping them make more informed decisions. It also keeps admins aware of their organization's leased assets, and allows them to track and manage asset relationships with the integrated CMDB module. Even becomes a breeze with the ability to take control of any asset through remote access in AssetExplorer.
AssetExplorer helps admin stay informed about their assets even on the move. IT teams can discover, manage, and track assets anywhere with the mobile app for iOS and Android.
Take our customer's word for it:
"I recommend all big industries implement ManageEngine AssetExplorer for live inventory and easy management."
–Administrator at an enterprise (5,001-10,000 employees)
This recognition is a testament to AssetExplorer's efficiency in handling the vast infrastructure of any enterprise.
Try it now!
AssetExplorer is available as a free version and a fully-functional 30-day trial, so you can dip your toes into the product before diving in! Click here to join now.
AssetExplorer also comes as an integrated module in our flagship ITSM product, ServiceDesk Plus. Learn more.