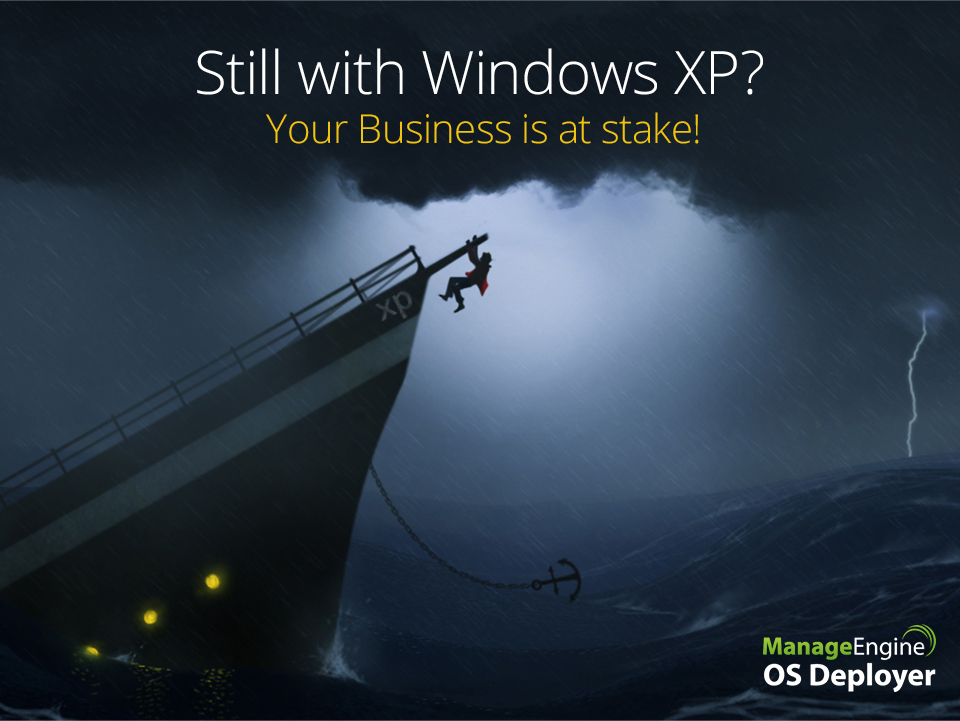 Microsoft has announced that it will end its support of Windows XP on April 8, 2014. As you know, Microsoft introduced life-cycle support in 2002 for all its products, which included Windows OS for a minimum period of 10 years. As mentioned, XP's days are numbered and after April 8th, there will be no support for new security updates, non- security hot-fixes, free or paid assisted support options or online technical content updates.
What does it mean and how does it impact you?
As  a potential user of computers where OS is based on Windows XP, you will now be allowing  vulnerabilities into your IT ecosystem that might threaten your business. On the other hand, Microsoft will be completely out of loop. Meanwhile, cyber criminals will work on windows updates that let them identify loopholes, therefore breaking the security gateway of Windows XP.
Also, third-party application vendors will stop supporting corresponding updates. If you have those applications installed without further support, it could lead to a multitude of threats.
Per industry experts, the anti-virus software companies realize the potential for increasing cyber threats and are developing advanced anti-virus software for newer versions of operating systems, which definitely won't work in an outdated OS. In this case, Windows XP would be outdated.
It's time to start moving to a newer operating system version because hackers are waiting for April 8th. You don't want to expose your confidential data to threats for around 18-32 months, which is the average time it takes for enterprise OS deployment. To ensure you remain on supported versions of Windows, you should begin your planning immediately to ensure you deploy before the deadline.
All you need is a simple-to-use, automated OS deployment solution. ManageEngine's OS Deployer, with its central image capturing and deployment capabilities, helps you perform automatic deployment for thousands of systems swiftly. It standardizes the entire organization's desktops on a single OS, therefore reducing the support, training and management costs to maintain them. OS deployer is equipped with:
Ready-to-use deployment templates
The ability to reduce manual intervention, which enhances productivity
The ability to perform hardware-independent deployment and much more
OS Deployer is good to go on any desktop and laptops!
You can download OS Deployer and begin your deployment today.