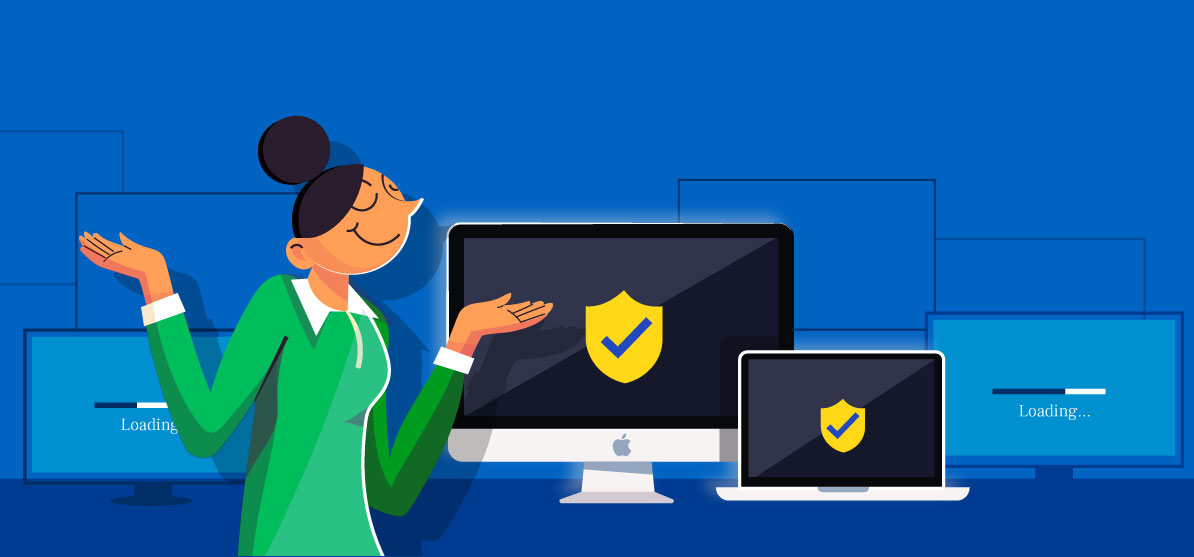 Over the years, deployment of macOS devices in enterprises have grown exponentially in comparison to Windows PCs. Research has revealed the top reasons enterprises are adopting Macs: employee preference, reduced IT costs, and improved OS security.
From a survey conducted in 2018, over 72 percent of employees chose a Mac over a PC when given a choice. Ninety percent of employees claimed an increase in productivity and creativity levels when using macOS, and 74 percent of employees experienced fewer issues when using Macs over PCs. Owing to the fact that machines running macOS are easier to support, they also have a lower total cost of ownership.
Regardless of the OS you choose, your organization has to ensure employees adhere to all corporate device policies. Ensuring compliance manually is beyond the bounds of possibility. But what if there was a way to manage and configure policies in bulk, right from a single console?
This calls for the deployment of a mobile device management (MDM) solution. To manage and secure macOS deployments in your enterprise, choose a solution which supports the following features:
Strict password policies
Simple and commonly used passwords enable intruders to gain access to critical enterprise data more easily, so a strong password is essential to deal with data security. MDM lets you create and configure password policies that comply with the security standards set by your organization.

FileVault encryption
FileVault is a disk encryption feature to secure devices running macOS. Full disk encryption (FDE) is performed, which scrambles the data present in the storage disk. MDM lets you configure FileVault encryption for enterprise Macs in bulk.
Firmware password
On a Mac, users are free to start up from any system volume by default, be it internal or external storage. A firmware password helps prevent such boot-ups from unauthorized system volumes. With , you can configure firmware passwords on macOS machines in bulk.
macOS restrictions
MDM usually offers a set of restrictions specifically for machines running macOS. You can now restrict iTunes file sharing as well as device functionalities such as screen capture and screen recording, ensuring corporate data is safe in the hands of your employees. You can also restrict employees from configuring less secure biometric authentication methods such as TouchID or FaceID.

Gatekeeper support
macOS users by default are given the liberty to download apps from any source. By configuring Gatekeeper, you can restrict downloads from unidentified sources, ensuring managed Macs can run only trusted and safe software.
Apple Business Manager (ABM) enrollment
Apple Business Manager enrollment is an automated enrollment method to bring your macOS and iOS devices under management. By enrolling via ABM, you're able to perform out-of-the-box enrollment for corporate devices without physically accessing them. The managed macOS machines remain secure since employees can't revoke management.

Security commands
If your macOS devices are ever lost or stolen, MDM's set of security commands, such as Remote Lock, Corporate Wipe, Complete Wipe, and Geo-Tracking, can help you mitigate the damage. The ability to remotely locate and erase data on managed Macs ensures valuable corporate data remains secure.
ManageEngine Mobile Device Manager Plus is a mobile device management solution which can manage mobile devices, desktops, and laptops running on various operating systems. Check out our website to learn more about its extensive set of features.
Start your free, 30-day trial of Mobile Device Manager Plus today and start managing unlimited devices!