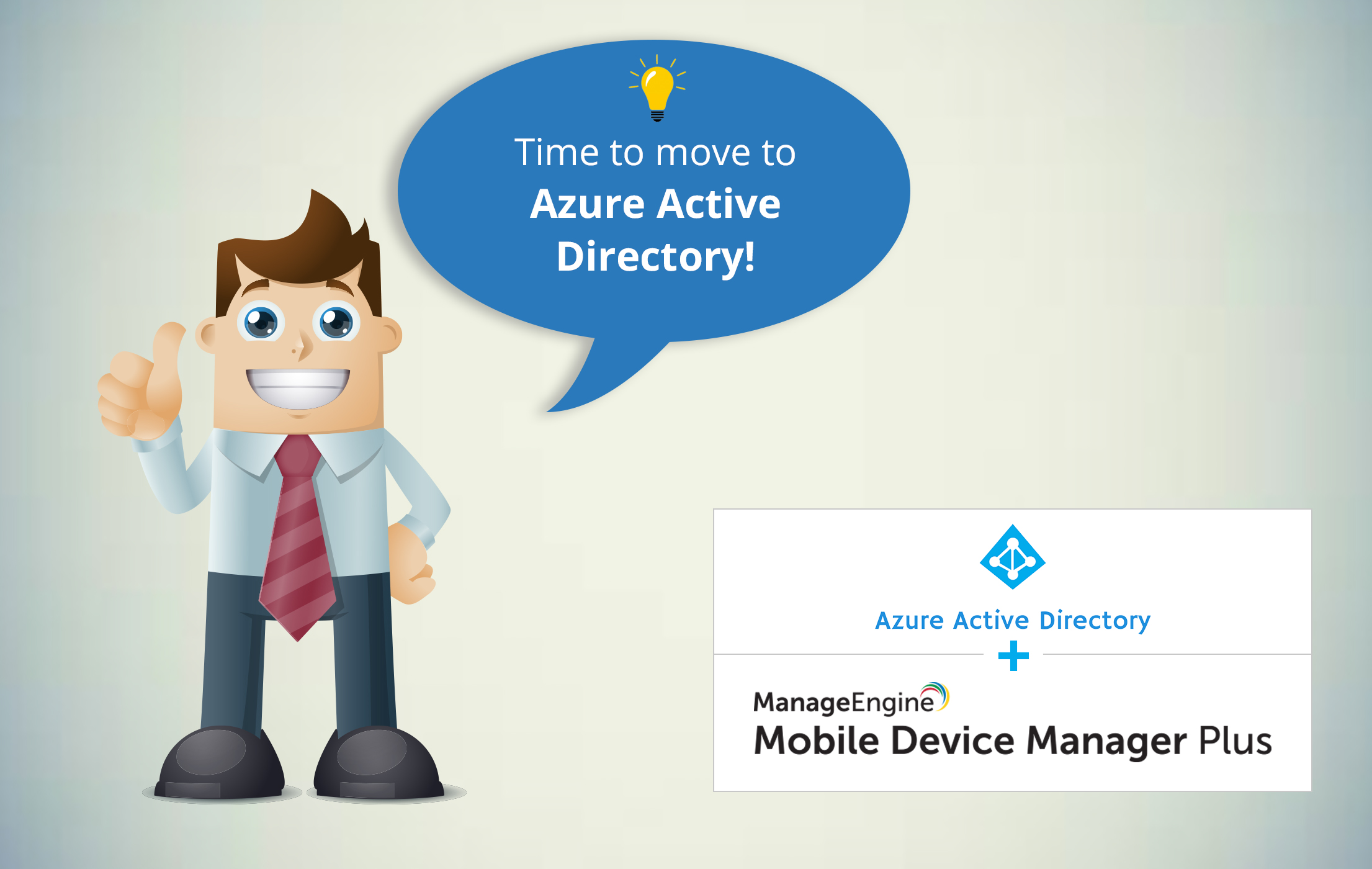 The world is moving to the cloud, and so are directory management systems. Microsoft's own cloud-based directory system, Azure Active Directory (AD), simplifies identity and access management. Azure AD is the backbone of many cloud-based applications, like Office 365 and SharePoint, as it provides single sign-on (SSO) capabilities so users can log in to multiple services by entering their credentials just once.
Azure AD also provides a few key advantages over traditional on-premises AD:
Operating from 28 data centers across the globe, Azure AD provides automated failover and keeps data secure.

With no particular infrastructural requirements, companies' setup costs are much lower with Azure AD.
Enterprises use user credentials stored in AD to authenticate and assign various assets, like desktops and mobile devices, to users. This process can be automated with the help of a device management solution like Mobile Device Manager Plus, which uses AD during device enrollment and assignment. Mobile Device Manager Plus supports both on-premises AD and Azure AD, giving admins the option to choose which directory they want to use. Azure AD is incorporated in Mobile Device Manager Plus in the following ways:
One-step enrollment: Enroll and assign devices to users with just their Exchange Online, Office 365, SharePoint, or Skype for Business login credentials.

Exchange Online profile configuration: Push Exchange Online profiles with the appropriate configuration settings with ease, immediately after enrolling a device.

Conditional access to Exchange Online: Decide which users' devices can access Exchange Online.

Container deployment: Deploy Exchange Online to a container in the device and remove it if the device is lost or stolen to keep your data secure.
Experience the benefits Azure AD integration has to offer by downloading Mobile Device Manager Plus today.
​