Apple Configurator helps IT administrators simplify staging, deployment, and supervision of iOS devices. Using this Mac application, you can enroll iOS devices through physical USB hubs. However, Apple Configurator can't quite do it all. But when it augments a mobile device management (MDM) solution, Apple Configurator comes into its own and serves as a valuable iOS device management tool for enterprises.
What Makes Apple Configurator Special
Apple Configurator helps with bulk enrollment. It stages the devices, tethering up to 30 iOS devices to one Mac system, via USB hubs. It prepares these devices to be provisioned by creating configuration and restriction settings for email accounts, WiFi, VPN, apps, and media. It also helps supervise devices by giving more control to the IT administrator. Further, the program has a provision to reduce the initial device setup steps for the user. Nonetheless, a shortfall in Apple Configurator is that it doesn't allow continuous management of devices, over the air. This means that the devices must be tethered to the Mac system for auditing!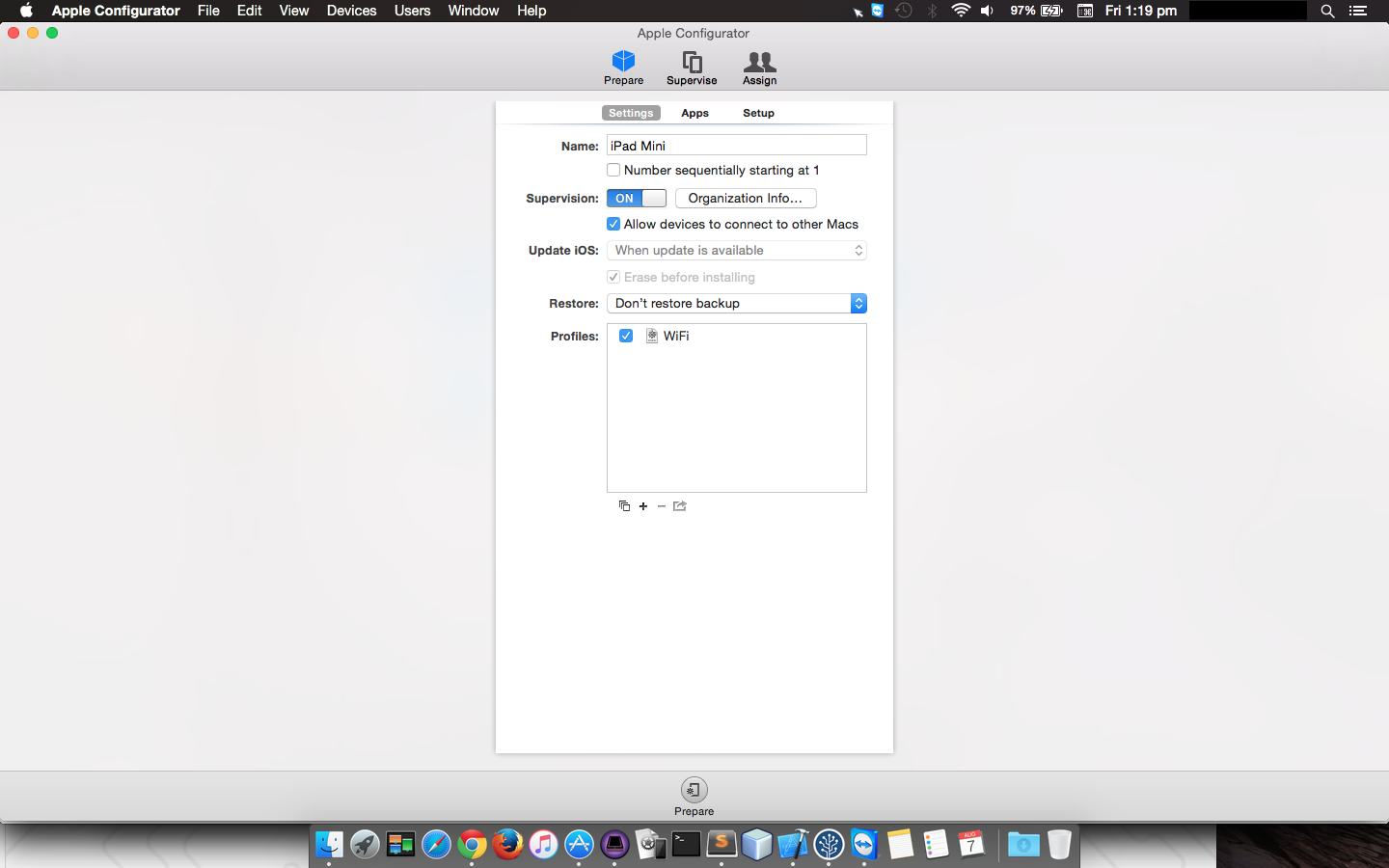 What About Apple DEP?
Apple Device Enrollment Program (DEP), combined with MDM, also works on simplifying enrollment and deployment of iOS devices. However, Apple DEP carries no configuration features, which would have to be assigned by the MDM client. Although the latest Apple devices are provisioned with the DEP, which we covered in detail in our previous blog post, this program is available only in a few countries. Conversely, Apple Configurator is a free application for Mac computers, available in all countries. 
Apple Configurator with MDM
Apple Configurator, as a standalone, might not be substantial enough for enterprises to manage their large fleet of devices. Furthermore, continuous management of devices would be an arduous task for the IT admin, because the devices have to be physically connected to a Mac through USBs. When combined with MDM, however, the MDM profile created by the IT administrator can be pushed to the devices through Apple Configurator, at the initial provisioning. Thereafter, the device will be fully managed by MDM, while including the settings of Apple Configurator. MDM has invaluable benefits, especially when it comes to over the air functions such as lost device tracking, app distribution, and remote data wiping. ManageEngine's Mobile Device Manager Plus hosts this tool to allow IT admins easy enrollment and increased control over their iOS devices.