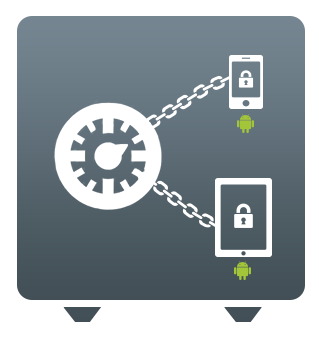 With Android devices becoming ubiquitous at the work place, companies have started looking at the various possibilities of managing and securing these devices. For example, Samsung mobiles and tablets are increasingly used by employees to access work-related data. However, this comes with the built-in risk of leaking/losing sensitive information. Therefore, companies are apprehensive of allowing people to use these mobile devices to accomplish work-related tasks.  This scenario is just about to change, because Desktop Central has partnered with Samsung to manage SAFE – SAmsung For Enterprise devices (galaxy mobiles and tablets)!
Desktop Central's mobile device management helps enterprises overcome security challenges and enables employees to use devices securely. You can easily control the SAFE devices without user intervention to perform device-level configurations remotely. Besides this, it also supports more than 100 additional policies.
There are other useful features from Desktop Central that help you secure data and perform carrier expense management and app management.  Using these features, you can restrict users from changing device settings and restrict data sharing by disabling device capabilities such as Google Backup, Bluetooth, etc. The Control Access to Play store forbids employees from installing any app. It disallows the use of external hardware such as Microphone, USB, and External SD card. It also disables the automatic syncing of applications such as email, contacts, calendar, etc.
Now, with Desktop Central, you can ensure the SAFEty of your enterprise data.
To know more about the Samsung-safe features, visit:  http://bit.ly/1ay5Z6c