Five worthy reads is a regular column on five noteworthy items we've discovered while researching trending and timeless topics. In this edition, we'll learn about the legacy between the healthcare industry and cyberattacks, the vulnerable points in the healthcare system, and how risks can be mitigated.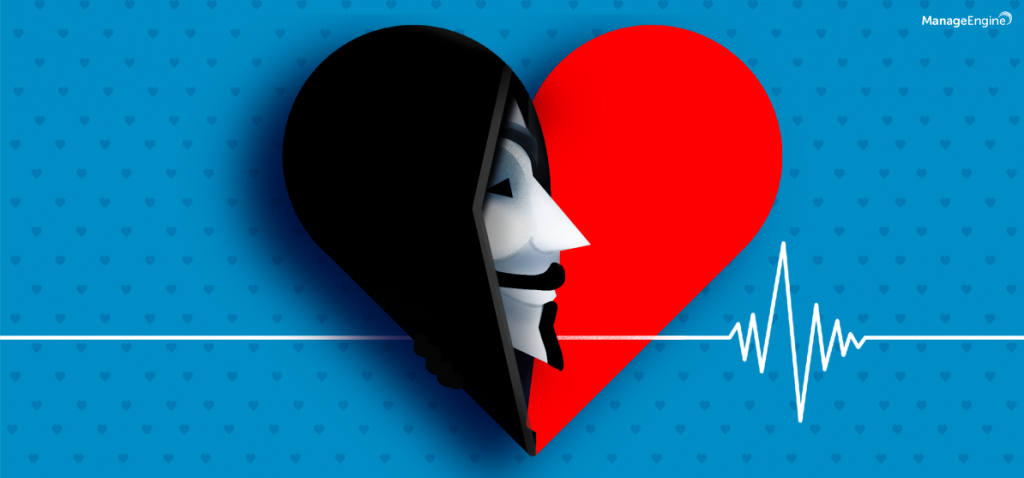 Did you know that for 10th year in a row, the healthcare industry has seen the highest impact from cyberattacks of any industry? Recent research shows that a breach can cost an average of $7.1M for organizations in the healthcare industry.
Since the beginning of the pandemic, healthcare institutions have been fighting the ongoing war against COVID-19. But at the same time, they're dealing with another major problem: cyberattacks. Attackers are using the pandemic in their favor to easily penetrate the systems of healthcare organizations and breach data. Experts have predicted that the healthcare sector will face two to three times more cyberattacks in 2021 than organizations from other industries.
Healthcare data is more sensitive than data from other industries. An electronic health record (EHR) consists of all medical-related data like administrative and billing data, progress notes, medical histories, medications, and patient demographics. Patient demographics include personally identifiable information like date of birth, first name, last name, contact details, address, and more. This is where the jackpot is for attackers.
According to Infosec Institute, credit card information sells for $1-2 on the black market, but personal health information (PHI) can sell for as much as $363. The average cost of a data breach for non-healthcare companies is $158 per stolen record. For healthcare organizations, stolen records cost approximately $355 each, further highlighting the value of PHI and the need to protect it.
Now that we've established how essential cybersecurity is for the healthcare industry, here are five recent articles that talk about the latest happenings and trends in cybersecurity in healthcare.
Cyberattacks in healthcare not only impact the data and digital infrastructure of the healthcare organization, but also lead to delayed medical attention to the patients, which can lead to death in severe cases. In this article, you'll learn how cyberattacks are happening and how to mitigate the risks.
Aging tech systems operating in many healthcare organizations are not designed to withstand modern cyberattacks, which leaves companies at risk. In this blog, the author explains the legacy systems used by many organizations and how they can be replaced.
Healthcare data breaches have grow exponentially in recent years, which has impacted as many as 80 million people around the world. The healthcare industry has been a prime target for cybercriminals; this article compiles the biggest data breaches that have happened in the healthcare industry up to now.
Ransomware attacks typically happen when hackers gain access to secure systems and encrypt files using malware, locking out the rightful owner. The cybercriminals will demand money to decrypt the files and prevent publication of sensitive data. This article discusses the legacy of ransomware attacks and how healthcare systems are more prone to ransomware attacks.
Due to the pandemic, there was a shift in working environments like a rise in telehealth and a remote healthcare workforce, leading to many vulnerabilities to cyberattacks. With many organizations still using legacy systems, they are not ready to support a remote workforce. This article explores how the healthcare industry has been impacted by cyberattacks after the pandemic.
The war on healthcare organizations is a long war with no end in sight. This war can be won only by building resilience and updating systems to effectively combat new tactics used by attackers.
Healthcare companies need to increase their budgets to build strong infrastructures that are future-ready and can withstand cyberattacks. By having strong cybersecurity infrastructure, identifying the risk points in the system, and properly educating stakeholders, healthcare companies and their remote workforces have good chances of resisting attacks.