We at ManageEngine have gone out on a limb for you. We have produced our very own For Dummies e-book and we want you to have a copy. The title is "Securing Privileged Access in Active Directory" and it is not only a fun read, but an educational one too.
Our e-book focuses on three different types of privileged access: privileged users, privileged groups, and service accounts.
We walk you through the importance of configuring each privileged account, not to mention how to gain better overall control of these accounts. Control includes monitoring, reporting, and alerting on the actions performed by privileged accounts and any changes made to them.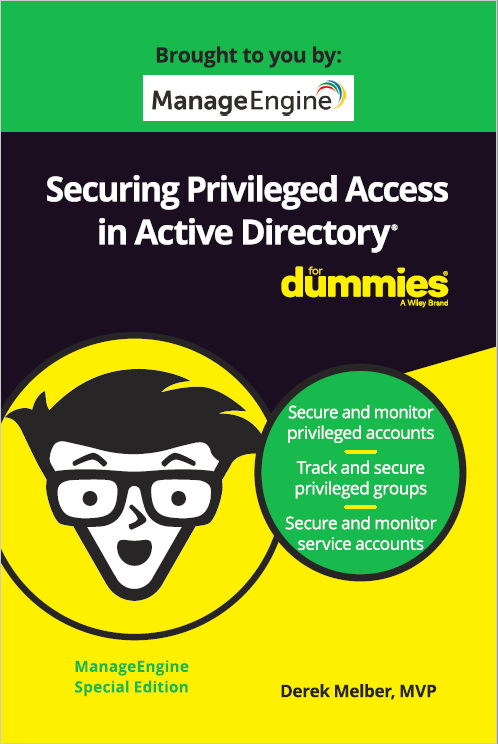 Related posts :