Today, we commonly see IT budget reduction, cost cutting, and barriers for potential network circuit upgrades. In this tough economic situation, the motive of a network administrator should be optimizing the current infrastructure for future accommodations.
Optimization plays a major role when it comes to distributed network architecture and when users are around the globe.
How can we optimize the network with the current infrastructure without adding a hardware or software to the network? We'll discuss this below.
The network administrator's role is to ensure that the network is always up and running, and that the performance of the entire network is always running smoothly, even when …
Network administrators around the globe are very concerned about the type of traffic that is exiting their network. They want their critical business application over the WAN to perform at its best. Non-critical applications like web traffic and social media downgrade the performance of WAN links. Therefore, administrators should avoid non-business applications on WAN links.
Over the last decade, administrators around the globe have used traditional NetFlow and other similar flow technologies to identify the type of traffic on their network.  The traditional flow-based traffic analysis is utilized to identify layer 3 application traffic based on port and protocol.
What if a user on the netwo…
Until 2012, NetFlow Analyzer's Enterprise edition benefited ISPs, MSPs and large organizations that had distributed network architecture, in monitoring their bandwidth.
Any organization with less than 600 interfaces and want to monitor all of them by installing product on Head Quarters data center can go with Professional and Professional Plus Edition which has integrated collectors and reporting engine which collects the data and generate reports.
The Enterprise edition was majorly used by organizations that had a distributed architecture and monitoring was done by means of Central server and multiple collectors across different sites in the same network.
Limitation of Enterprise Edition:…
Cisco Performance Monitor helps you to identify performance issues on the network, Now a days Video is every where and when it comes to corporate network, it has to be treated in such a way that it is with high quality as expected.
An organization considering implementation of Video conferencing or any video streaming should also consider that this will increase significant load on the network. The network should be capable enough to handle this additional load along with existing load.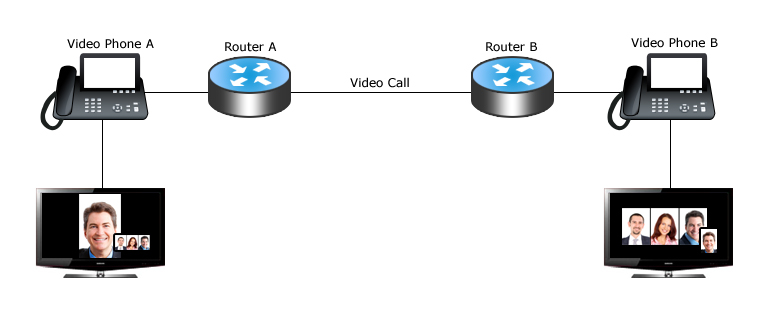 NetFlow Analyzer with its value added features like Cisco IP SLA VO and Cisco Medianet and Mediatrace helps to implement video traffic on the network effectively.
Network Load Testing using Cisco IP SLA VO :-
Video packets (RT…
Recently we have been receiving  a couple of mails from different customer with queries on Google Maps. There has been a change in Google Map in NetFlow Analyzer since Google has introduction  API Version 3.
Please refer the this link to know more about change in Google Map .
https://developers.google.com/maps/documentation/javascript/
NetFlow Analyzer supports API Version 3 from build 9700. However we have to go through a small step before we see the Google map.
How to switch to Google Map UI in NetFlow Analyzer :
You can click on the drop available in Dashboard/Device/IP group/Autonomous System/Interface Group pages to switch to Google Map View.


How to make Google Map work :
You have to download a file c…
In continuation to our introduction blog on HighPerf reporting engine, this one discuss about how to install the HighPerf reporting engine and integrate it with NetFlow Analyzer.
This HighPerf reporting engine comes as a add-on package to NetFlow Analyzer. It can be installed on the same machine where NetFlow Analyzer is installed or on a remote server.
HighPerf Reporting Engine and NetFlow Anlayzer on the same server:
If you prefer to install the HighPerf Add On on the same server where you are going deploy NetFlow Analyzer, You can download the installable for Windows which has HighPerf add-on from here and Linux from here.
The installation guide for Windows can be downloaded from here and Linux from here.…
Cisco is always known for rapidly rolling out enhancements to their product portfolio, Cisco ASA 8.4(5) was recently released with a lot of features and security enhancements.
NetFlow Secure Event Logging (NSEL) is now enhanced and with the new Cisco 8.4(5) NSEL export, it is possible to visualize accurate IN and OUT traffic with ManageEngine NetFlow Analyzer.
Older IOS Version NSEL Limitation:
Cisco ASA monitoring through NSEL in its older version, had the following limitations:
1. The concept of 'active time out' and 'inactive timeout', which allows flow data export in a timely manner from IOS devices, was non-existent for NetFlow packets exported from the Cisco ASA. This r…
ManageEngine is known for its value proposition and commitment towards delivering high quality solutions to keep businesses always on. As an IT solution provider we constantly set and reset the bar – for our customers. This bar is just not about delivering products, but commitment towards knowledge and quality.  I still remember the message from the American President Mr.Obama when he celebrated Diwali with our kids in India on 2010.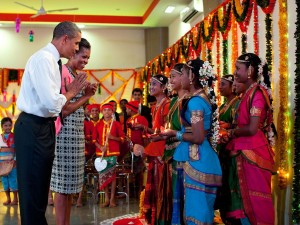 This is a day when members of some of the world's oldest religions celebrate the triumph of good over evil. I mark this moment by lighting the Diya, or lamp. This lamp symbolizes the victory of light over darkness and knowledge over ignorance.

-Mr.Obama, Presiden

…
…
Our team is busy working on supporting PostgreSQL database. Since we have plans to release this build before the year end, we decided to work on weekends too. Past Sunday, while we were working, I told the guys to order lunch and that the check is on me, of course with a hope that I will get reimbursed by my company
. Hope my boss reads this blog.
Coming back to our Sunday lunch order, believe it or not, my teammates can win an eating contest in any part of the world. To add to that, each one is very specific in their choice of restaurant as well as the menu and then they customize their order too to the maximum extent possible. It is very difficult for someone who takes the order to note it all and inform every…