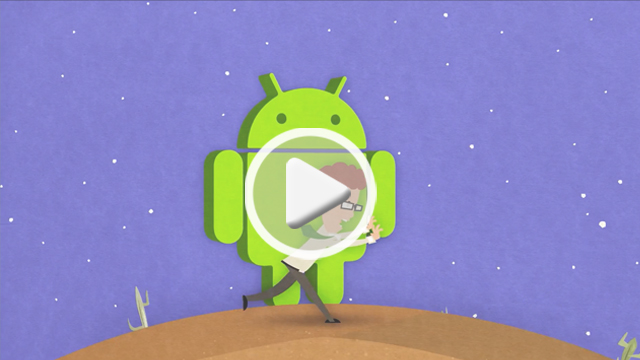 John is back!
For those of you who don't remember John or haven't met him yet – John, is an  IT administrator who had trouble managing iOS devices until he found Desktop Central . This time around, John, akin to our Hollywood hero, faces a new challenge managing Android devices.
Watch this video to find out how John effectively managed android devices with Desktop Central and also has a SURPRISE from his boss. Enjoy!
…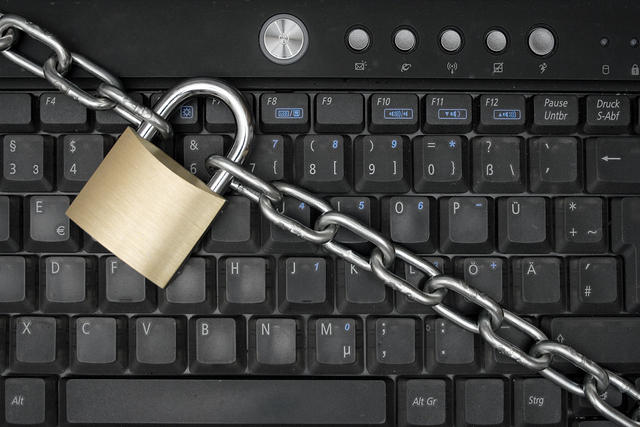 Have you ever heard of a saying "The more you sweat in training, the less you bleed in the battlefield".  What is it has to do with IT? IT security is facing turbulence time, especially when it comes to cases such as thefts, hacks, malware, etc. Threat can be in any form but you have to build a strong wall (IT polices) that can protect data from security violations.
Unfortunately for IT, 2013 started on a bitter note, on January 9th a password-protected laptop computer containing Lucile Packard Children's Hospital medical information on pediatric patients was stolen from a physician's car, which contained information of 57000 patients. As cited in Lucile Packard hospital website
This is one such case…
Just as enterprise IT departments are starting to get a handle on the bring your own device BYOA is what happens when employees bring their mobile devices to work. They're not just making phone calls on their smartphones. They're running apps, too. While that may seem obvious, many of the business implications are not so clear cut.
With nearly two million apps in the Apple and Google app stores alone, it's nearly impossible for businesses to ensure the security and appropriateness of every app that an employee might download on a corporate or employee-owned device. Simply put, public app stores can be "digital danger zones" for businesses.
Bringing on Business Concerns
Security remains th
…
Most of us know about NFC or Near Field Communication. We would like to define it once again; it is a short range wireless connectivity technology that enables to share data at ease. Its real time application ranges from simple file sharing to entry pass for traveling, entertainment show, or works as an health assessor. Now, you would have understood the significance of NFC and it is becoming the BUZZ word, even mobile device vendors leaving no trail to embrace this opportunity. Many leading mobile manufacturers 2013 focus is on NFC. I am sure its application will also equally rise in forthcoming years.
Why is it important for you?
We heard recent cases on data and mobile theft. One of the possibility for data leak
…
On February 25 2013, ManageEngine Desktop Central is coming to the Barcelona, Spain. We are showcasing our mobile device management capabilities for iOS and Android mobile devices in Mobile World Congress. MDM solution seekers can avail this opportunity by meeting us at Mobile World Congress to have a face-to-face interaction and you can discuss with our product experts to know more about the product and clarify your queries.
Mobile Device Management highlights:
Enabling Pass-code
Imposing Restrictions
Configuring Email
Enabling Exchange Active-sync
VPN and WiFi Settings
Executing Security Commands like Locking the device
Corporate and complete data wipe
Asset Management that include,
Certifi…
Hey, as you know Desktop Central has recently introduced mobile device management support for Android devices. This webinar will let you understand the benefits of managing Android Mobile Devices using Desktop Central, the steps to manage them and a walk-through of the features available in Desktop Central MDM.
Webinar Schedules
To cater to customers from different time zones, we will be doing a webinar in three different schedules as below.
APAC Region: Wed, Feb 20,2013 Between 3:30 AM to 4.30 AM GMT – Register Now
EMEA Region: Wed, Feb 20,2013 Between 10:30 AM to 11:30 AM GMT – Register Now
USA: Thu, Feb 21,2013 Between 3:00 PM to 4:00 PM GMT (11:00 AM EST) – RegisterNow
Choose the time that best suits yo
…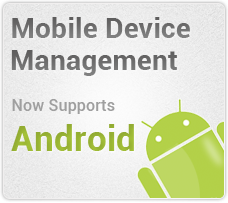 This is a mobile era esp. Android devices are becoming a dominant player in the mobile device market. According to IDC the worldwide tablet market hit 122.3 million units in 2012, with Android capturing 42.7 percent of the market. By 2016, the tablet market is predicted to reach 282.7 million units.
The critical factor for Android's market success is being driven by factors such as its open source platform as well as the variety and competitive pricing of Android devices.
In fact, enterprise are feeling the heat and created a need for a robust solution. Understanding this, Desktop Central mobile device management has introduced a full fledged support for Android devices.
Feature Highlights:
Profile mana…
IT spending in 2013 is expected to touch 2.1 trillion, especially with respect to mobile device platform, forecasts IDC. This is largely due to products such as mini tablets and other gadgets that have become a favorite among employees and this made enterprise to focus their spending on Mobile Device Management solution.
One factor could be the lower price point of such gadgets for users who are looking at making their workplace 'smarter' made the mini tablets and wide array of mobile devices a buying possibility.
How does it affects you?
Given the situation of mobile device intrusion in today's working place, companies are not fully equipped and thus, not fully matured, to manage such alternate devic…
"Apple" has been a favorite among consumers when it comes to mobile devices. It began its 'post-Jobs' era last year by releasing more number of products. Well, the good news is that products like iPhone, iPad and iPod touch met with critical success, in terms of delighting the customers. On the other hand, this delight was unsustainable because of the increasing cases of thefts. This increased to 40% by the last quarter (according to CNET, a total of 11,447 cases were reported to the New York City police between January and September of 2012, which is a rise of 3,280 over 2011). It became such a serious issue that stringent rules and policies have to be put in place to ensure the safety of devices. Governmen…
BYOD … is the most used word you can find in articles and tech journals. Why BYOD has become the buzz word?  Let us take a look into the underlying merits and demerits of BYOD.
By the end of 2012, Gartner has predicted that there will be 515 Million smartphones and 131 Million Tablets would have been sold worldwide. The market for the mobile devices only keeps growing and it becomes imperative for organizations to equip with right armor.
Highlights of BYOD:
62% of customers surveyed cite current or near term BYOD projects – Gartner
Mobile devices help enterprises to maintain consistent productivity
Benefits such as saving costs makes it lucrative for enterprise
Employees are able to manage devices the

…