For the second consecutive year, ManageEngine ServiceDesk Plus is featured as a niche player in the Gartner Magic Quadrant 2014 for IT Service Support Management (ITSSM) Tools*. We believe this shows our commitment to provide the best-in-class help desk solution to our customers.
Reports like the Gartner Magic Quadrant help customers choose the right help desk solution that will balance an organisation's current needs and also meet its future requirements.
Vendors are shortlisted based on various criteria, such as the ability to provide an ITSSM product that includes functionality for IT incident management, problem management, change management, configuration management, release gov…
READ MORE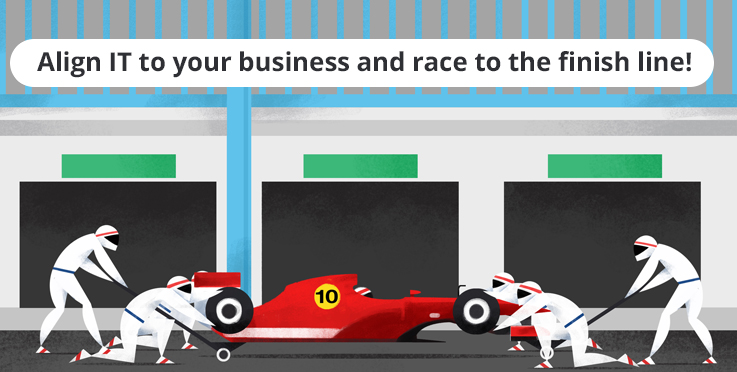 Have you ever felt your car pull to the left or right when you wanted to go straight?  You'd immediately know that the wheels must be realigned. Now, if your business were your car, your IT is undoubtedly the wheels.  So if your business starts to underperform, it may be time to check your IT and business alignment.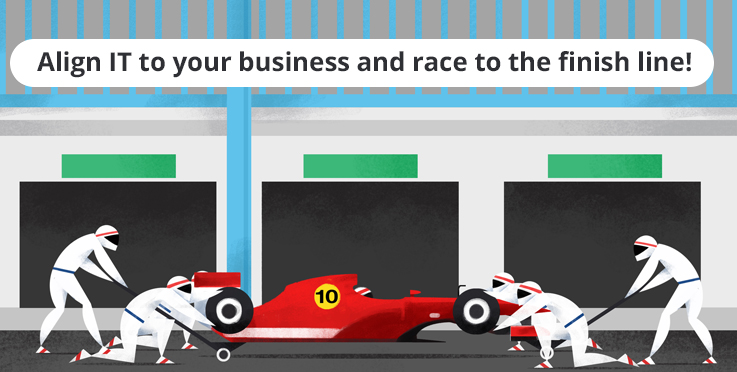 Here are 10 key steps to aligning your IT and business and straightening things out.
Have a dynamic 

CIO

: You need a 

CIO

 who collaborates with top executives, analyzes market data and trends, and 

strategizes

 for the future. The 

CIO

 must invest in the right technologies that will power your company to win in the marketplace. This will help transform the way your company does busin

…
READ MORE
Do you have changes that are occurring in Active Directory that you want to be made aware of immediately? I know you do! When I say immediately, I don't mean in the next 3 to 5 minutes. I mean right now.
And right now, ADAudit Plus can give you that immediate awareness thanks to a process based on Microsoft technology that Windows servers understand. ​The technology take advantage of an API designed for event viewer, which has been available for quite a while. The technology uses a pull subscription model in which each domain controller sends a signal to the centralized server when there are events registered that match the ADAP query criteria.
The ADAudit Plus server, which is the collect…
READ MORE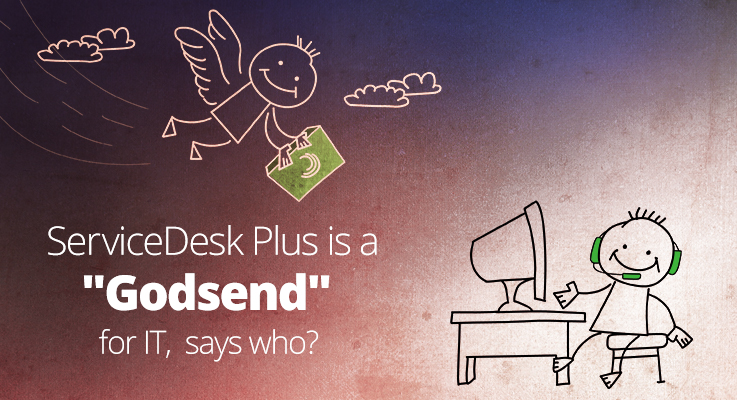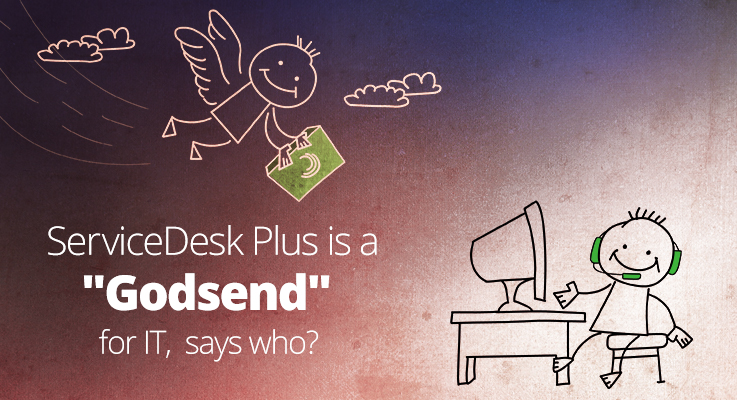 ​​At ServiceDesk Plus, we love hearing from happy customers like Leroy Squires, who believes ServiceDesk Plus is a ​​"godsend."
​Leroy works at Unisource Worldwide, Inc., a well-known logistics company, as its senior technical analyst and one of the five administrators who uses ServiceDesk Plus to manage the company's globally distributed IT infrastructure with a team of 200 technicians.
In the following video, ​Leroy shares his experience with ServiceDesk Plus and highlights the two main benefits it delivers – simplicity and ease of use. Leroy also explains how affordable ServiceDesk Plus is com…
READ MORE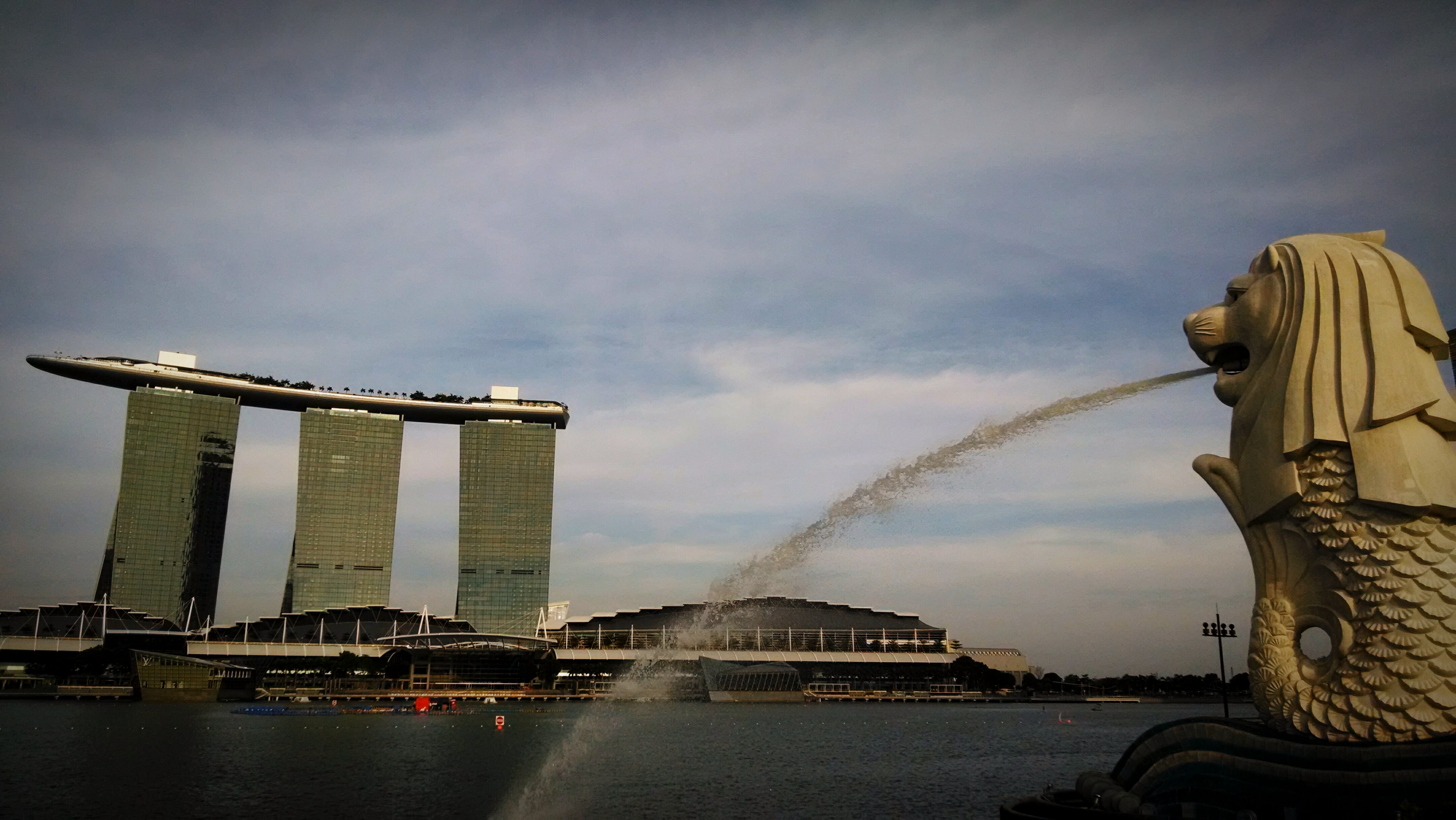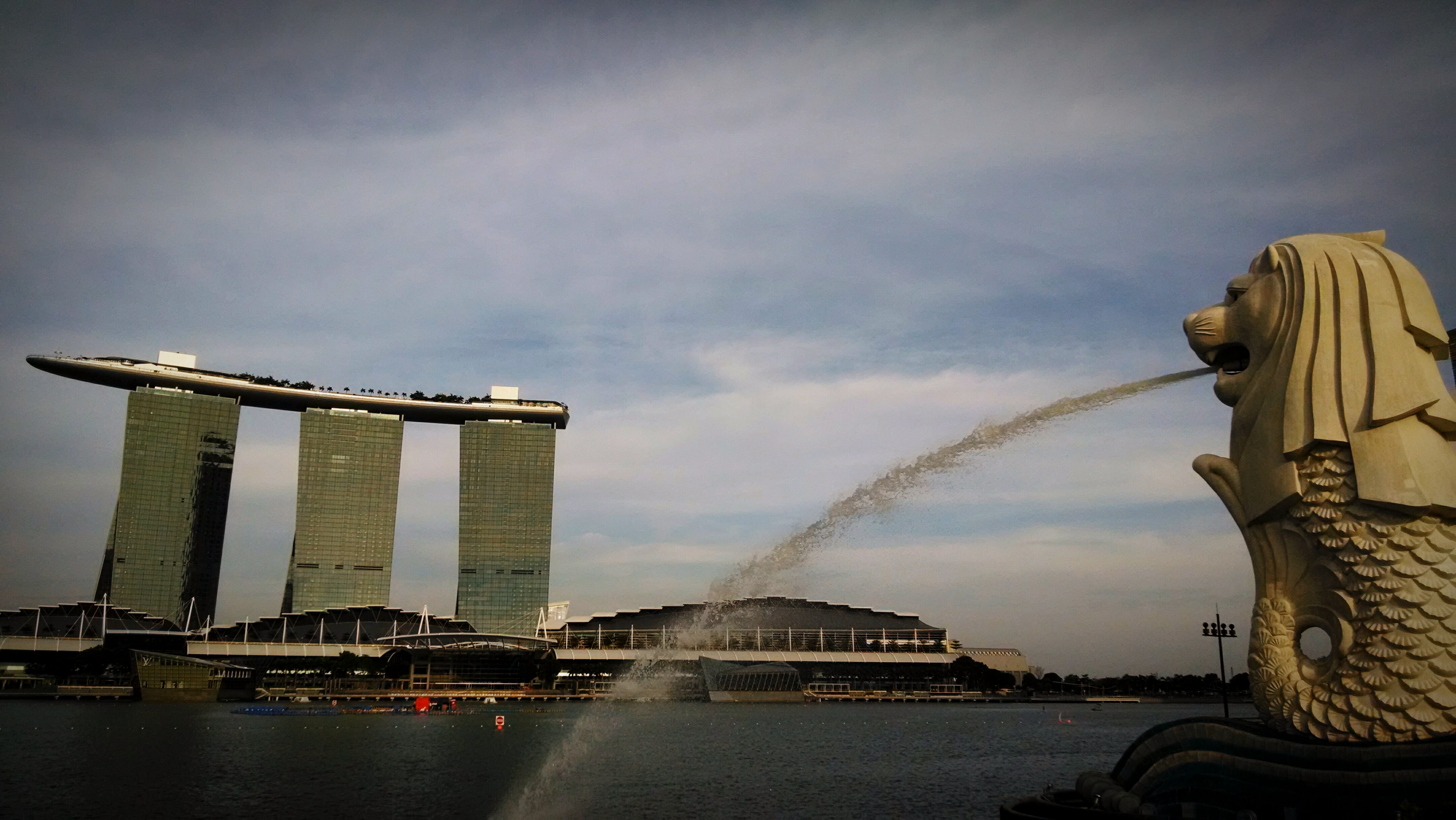 ​The early morning sun infused with a hint of rain marked the beginning of our maiden customer conference in Singapore.
This being my first visit to the country, I decided to make the most of it by venturing into unknown streets and capture some of the local moments. As a child, I had read and heard wonderful things about this city, especially about its massive infrastructure and welcoming, multi-cultural society. It was a great experience to see it live, finally!
From the super-fast Internet connection (Singapore is among the top 10 nations in terms of Internet speed) to the widely-connected public transport, the variety of delicious cuisines, and the breathtaking architecture that would leave you spell…
READ MORE
The complexities of managing a Microsoft Windows Server infrastructure are critically dependent on the numerous Group Policies, each of which is a collection of settings that IT administrators or users use to centrally enforce security settings and other functional settings to users or computers across the network. ​The downside of a just single setting error will cause inevitable chain of events involving accesses or permissions, which should not have been authorized in the first place, and ultimately compromise IT security and irreversibly damage the organization's data and reputation.
The solution to monitoring the numerous GPO changes is through change auditing software…
READ MORE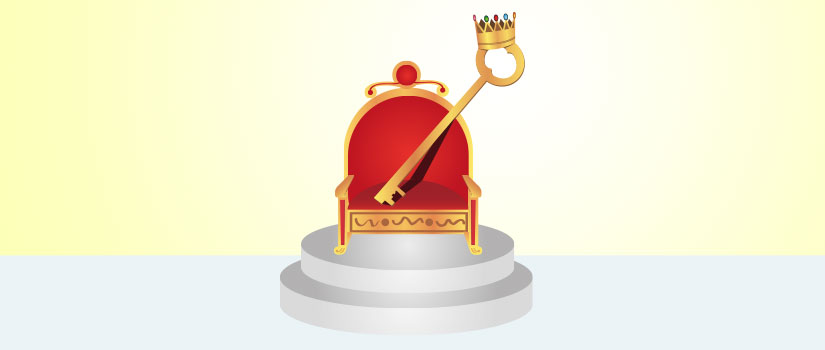 This post is a reproduction of an article I wrote that was originally published in Business Computing World.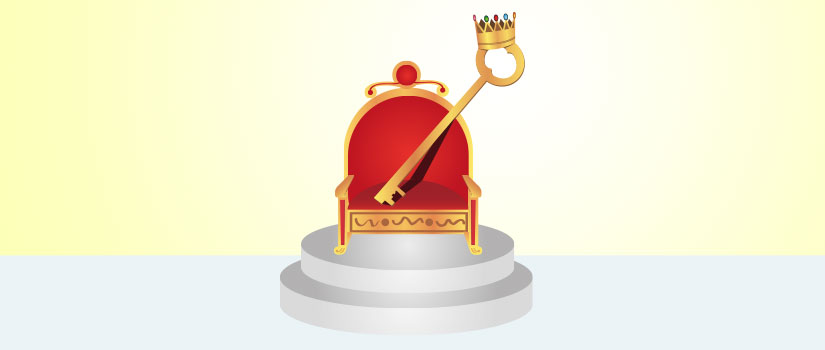 "When you play the Game of Thrones, you win or you die". One thing that we have learnt from the popular TV show and books is that no one is safe on the throne for long before a younger, stronger, and more entitled claimant comes along to throw you off.
In the authentication battle, passwords have been ruling the kingdom for centuries with methods going back as far as 700 BC when the Spartan military used encrypted scytales to send sensitive missives during war. Despite the historical use of passwords, the overthrowing of this form of authentication has been predicted and heralded for some time now.
I…
READ MORE
Without proper data center remote access management, administrators invite security issues and waste time.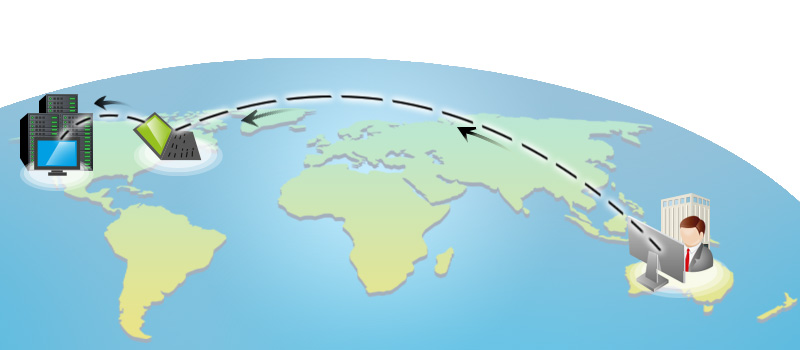 With more organizations adopting cloud computing and virtualization, data center operations have been proliferating across the globe. This trend creates multiple challenges for data center administrators in IT organizations. These admins need to ensure not only performance and resource utilization, but also data security.
Usually, data centers are located in strategic sites due to factors such as physical security, climatic conditions, environmental factors, and availability of telecommunications and networking facilities. Because keeping the IT workforce at the data centers…
READ MORE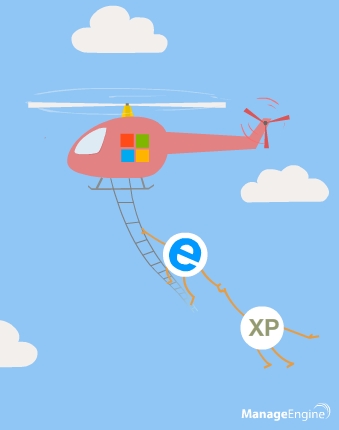 Even before the dust from the Heartbleed bug could settle, another security bug has already rocked the Internet. Microsoft has acknowledged the vulnerability in Internet Explorer (IE) that could allow remote code execution (RCE) of PCs using the company's browser. This vulnerability applies to IE versions 6 through 11. To secure PCs against this vulnerability, Microsoft has released a security fix, including a surprise, one-time patch for Windows XP users.
The zero-day attack in IE is created by malicious SWF files that create a vector object, and corrupt the allocated memory. Then, the SWF file injects malicious payload into the memory, which is executed when the browser attempts to access the v…
READ MORE
​Except the most recent version of Desktop Central (build 90000), no other ManageEngine product is vulnerable to the Heartbleed bug.
By now, you've probably been swamped by numerous advisories from various vendors on the 'Heartbleed bug,' and now, here comes one from ManageEngine. However, you can take heart: all but one of our ​products are immune to the Heartbleed bug. Except the most recent version of Desktop Central build 90000, no other ManageEngine product is vulnerable.
The ​Heartbleed bug, the flaw in OpenSSL's TLS implementation, is perhaps the biggest vulnerability in Internet history and has​ sent panic waves throughout IT and consumer com…