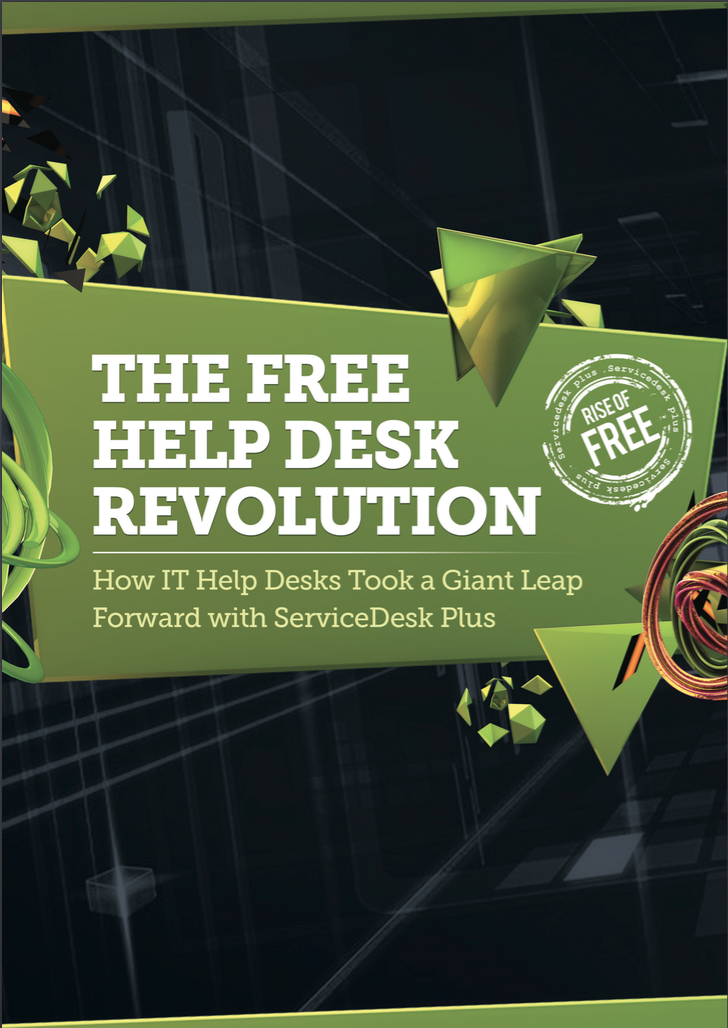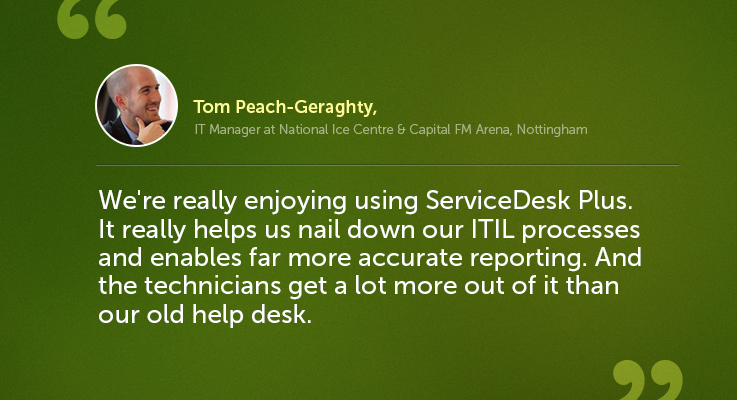 Last year, we made the Standard Edition of ServiceDesk Plus free – without any restrictions on the number of users, technicians, or tickets. The objective was to help organisations take ​their first step towards a better IT help desk. In just a year, we have issued more 20,000 free licenses worth $25,000,000 across 120 countries, helping organisations: 
Attain incident management maturity

Improve end-user satisfaction levels

Reduce delayed and incorrect ticket assignments

Optimise help desk performance by identifying and tracking key metrics

Improve overall help desk productivity
But don't just take our word for it.​ 94% of ServiceDesk Plus Standard Edition customers recommen…
READ MORE
Microsoft has updated its PowerShell local user management commands. You can find them at https://gallery.technet.microsoft.com/PowerShell-Module-to-255637a3. As you can see, you have the ability to control local users in many ways using the following commands:
Disable-LocalUser
Enable-LocalUser
Get-LocalUser
New-LocalUser
Remove-LocalUser
Rename-LocalUser
Granted, these commands can be useful and, in some cases, a life saver for managing local users across your servers and desktops.
However, without "seeing" what you are managing and having some interface to quickly analyze the users that exist and those that don't, it can be time consuming to manage what you are not sure is there o…
READ MORE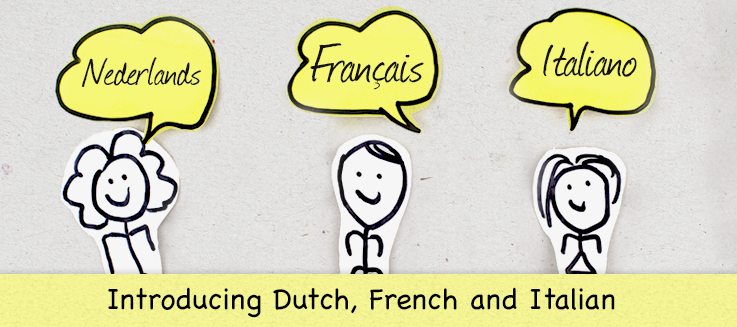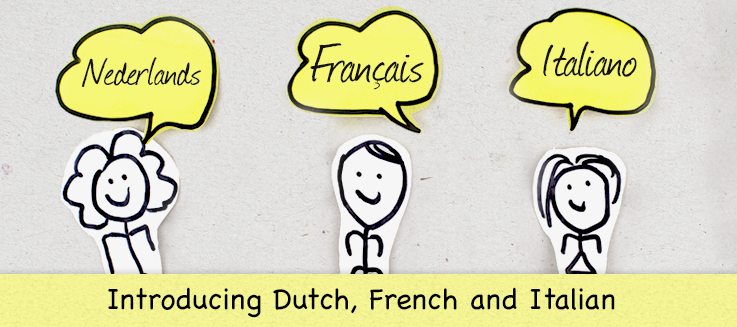 Our integrated desktop and mobile device management software has always supported internationalization. Desktop Central has already extended its experience to non-English users. In response to customer demand, we currently support seven different languages: English, Chinese, Japanese, Spanish, German, Polish, and Turkish​.
And now, Desktop Central has added support for Dutch, French, and Italian languages. Because internationalization is a l​ong-term project, we will continue to adapt Desktop Central for other languages. We will continue our commitment to offer a productive and affordable device management suite for businesses across the world. 
​​Desktop Central is trusted by c…
READ MORE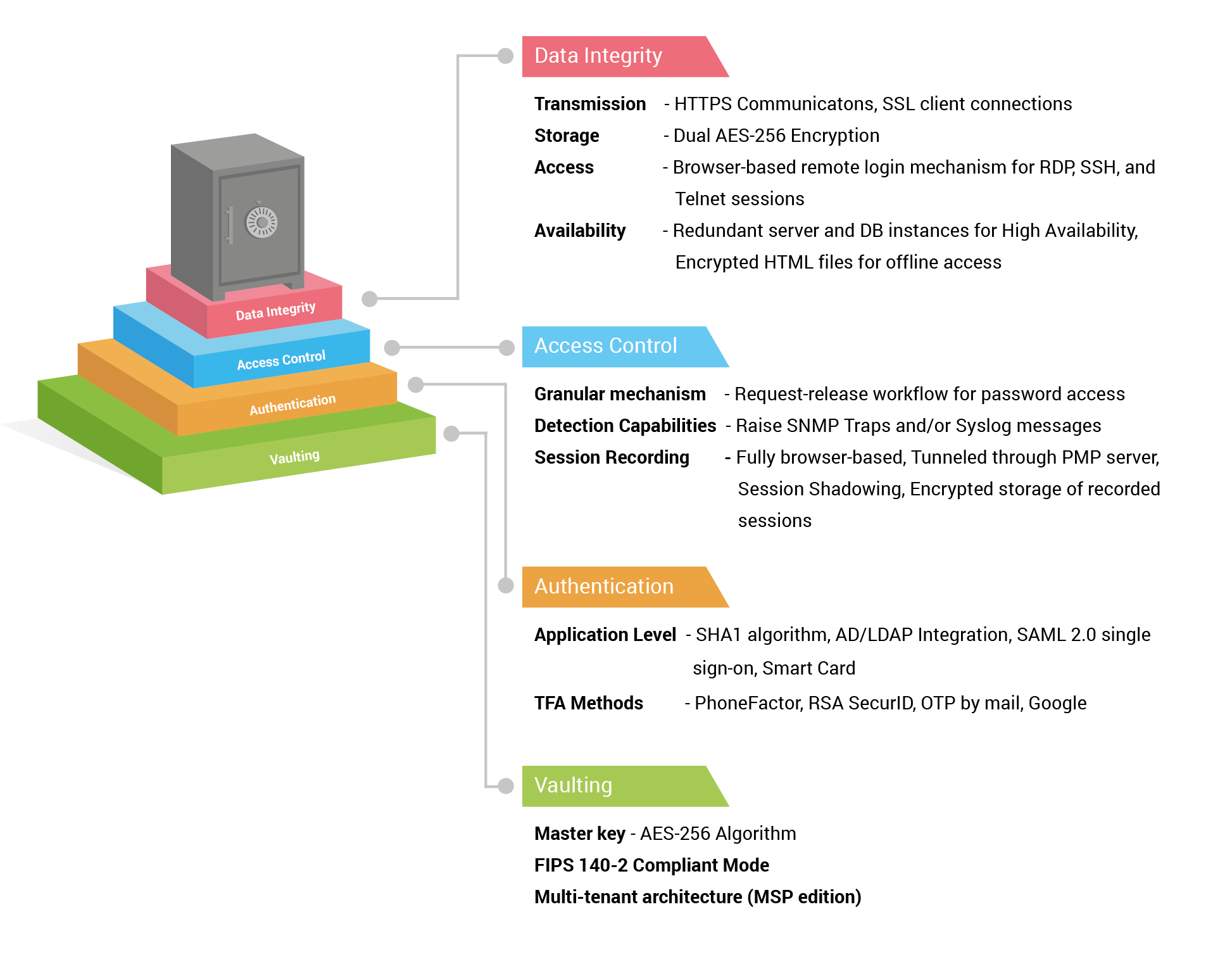 Gone are the days when all you needed was a strong password to guard your data. Now, we live in an era where you not only choose a strong password, but also get a strong and secure password manager. A password manager is a premier solution that helps consolidate all privileged accounts, controls access, and safeguards the accounts. Therefore, it's important to get a robust password manager.
Over the years, Password Manager Pro, the privileged password management solution from ManageEngine, has emerged as the top choice for IT divisions of enterprises to consolidate and secure privileged identities. As sensitive data gets stored, users normally have many questions on how Password Manager Pro handle…
READ MORE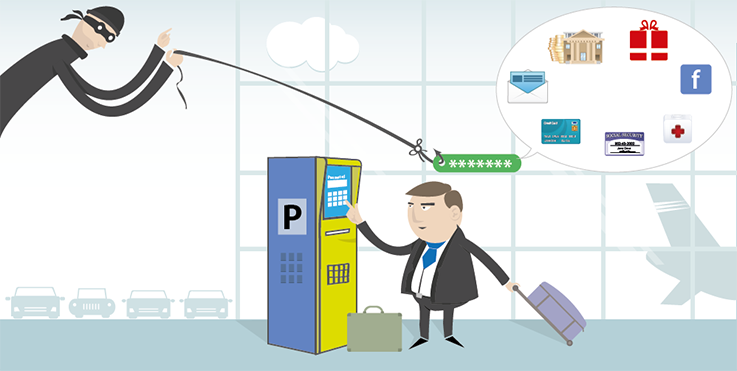 Traditionally, financial institutions have remained the top targets of cyber-criminals across the globe. Of late, hackers are eyeing so many other things that, one would normally consider unworthy of hacking. They are even finding novel ways to monetize the data gathered through such attacks.
During the past few months, United Airlines, American Airlines, Park 'N Fly, ​Starwood Hotel, and Hilton have all reported breaches (not necessarily attacks on their network or systems, but breaches resulting from attacks on ​other businesses). This clearly indicates that  the hospitality industry, ​particularly business travelers, are facing the biggest threat to information secur…
READ MORE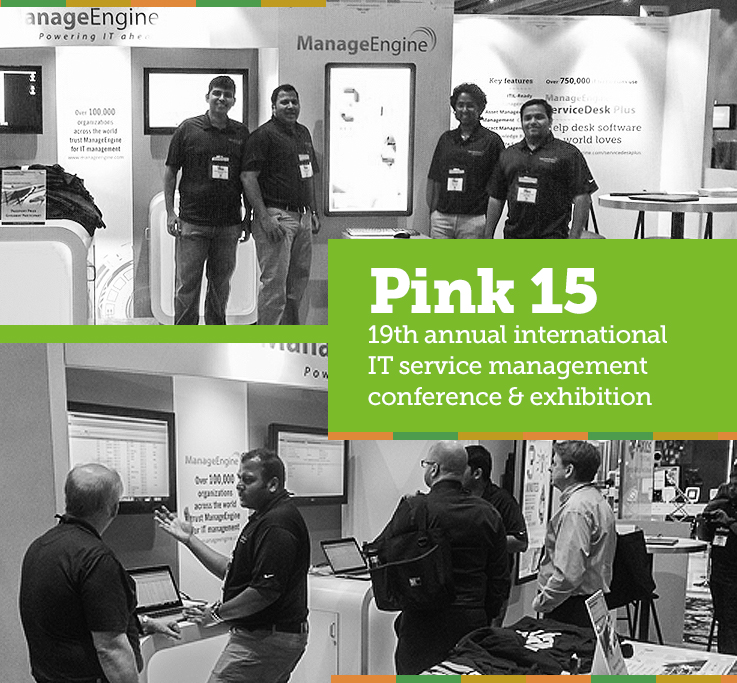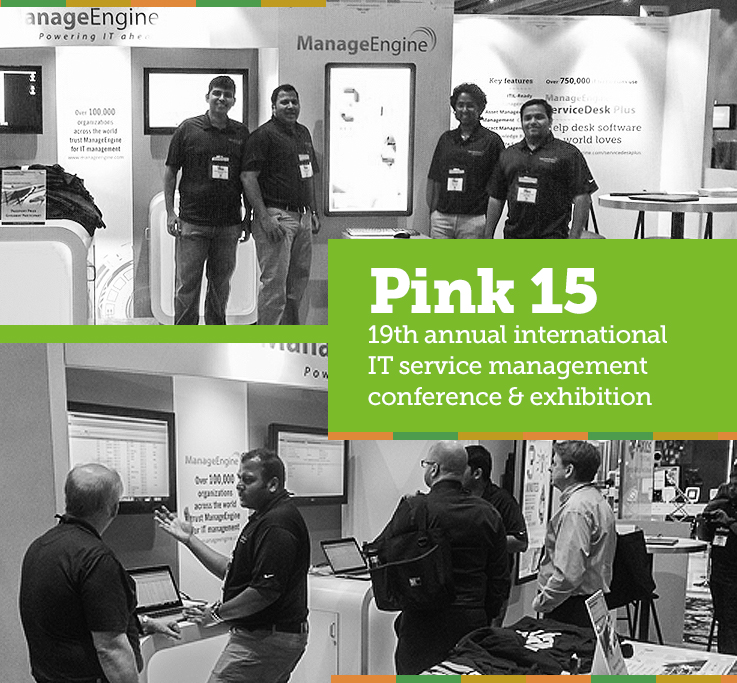 What happens when people from the most happening IT teams​ convene at the most happening place on the planet? ​Pink Elephant's 19th annual international IT service management conference and exhibition ​provided us the answer. Networking, peer interactions, loads of knowledge transfer, vendor hunts, ​and of course, the renowned casinos and night life of Las Vegas. With sessions on best practices, easy tips and tricks, experience and knowledge sharing, Pink15 turned out to be the best place for ITSM pros to learn and share.
This being our second year at the ​annual Pink conference, ManageEngine's booth attracted ​​many visitors and ​​surprised them with a FREE license …
READ MORE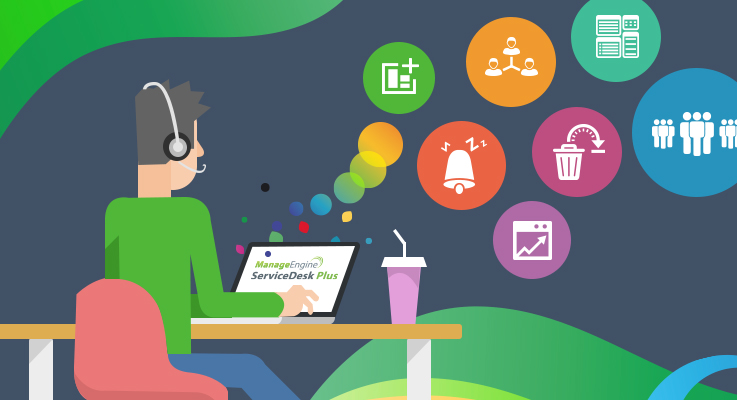 ServiceDesk Plus has an ocean of features for all the IT service desk technicians who want to manage the complete life cycle of their tickets. However, there are some unique features that add punch to your service desk operations. Here are ​seven valuable tips that will help you to ​reap more benefits out of ServiceDesk Plus​, and help you go that extra mile ​to keep your customers happy!  
Segregate Your End Users to Avoid Clutter
In a ​high-voltage IT environment, end users can sometimes be bombarded with announcements that are irrelevant to them. For example, users ​in Australia may ​see announcements ​regarding server outages elsewhere. Similarl…
READ MORE
Ace comedian Jimmy Kimmel, who is known for tickling our funny bones through his television shows, tried a social engineering experiment last week. In the backdrop of high profile cyber-security incidents, he wanted to measure how safe people's passwords are. The show has exposed the harsh truth that despite the ever-increasing threats to information security and data privacy, people attach the least importance to password security!
In the last few days, you might have noticed this viral video in social media. If you haven't watched it yet, here is the link:
This video should serve as an eye-opener to all of us, especially to those in the IT community. While at the individual level, people tend to us…
READ MORE

As companies look towards 2015 and beyond, they will need to use technology to achieve  business objectives and win against the competition.
Join us for a free webinar on 8 Ways to Align IT to Business on Thursday, the 29th of January at 2 PM AEDT (Sydney, Australia time) by Claire Brereton, IT governance consultant and director, ITSMF Australia.
Claire has been the CIO of organisations in diverse industry sectors, including healthcare, financial services, and manufacturing. She was also recently honoured with the title FACS (Fellow of the Australian Computer Society) for her contribution to the IT ​industry.
The date –  January 29, 2015 (Thursday)
The time – 2:00 PM – 3:00 PM AEDT (Sydney, Austr…
READ MORE
Welcome to 2015! I want to thank all of my followers, loyal ​readers of my articles and posts, and ManageEngine customers who care about Active Directory and quality products!
I​ want to start off the new year with a guide to Active Directory in 2015. Of course, this will be my personal view of 2015 and where I see things going with Active Directory.
First off, my focus will be mostly on Active Directory and not Group Policy, as it has in the past.
Second, as an Active Directory MVP for ​2015, I will be able to gather input from all of you and take that directly to the Active Directory team at Microsoft during my MVP summits. I will also have regular calls with the AD team and will have a direct connection to the AD team, …