A round up of the global coverage ManageEngine has received in the last three weeks.
Privileged Password Management Software for MSP's:  At Infosecurity Europe, ManageEngine launched the industry-first solution, developed specifically to address the unique privileged identity management challenges faced by MSP's.
Industry First 'Enterprise Search' for IT teams: Sridhar Iyengar, vice president of product management, ManageEngine shares the benefits of IT360′s unified search console that is capable of searching databases of any third-party IT management and business applications,   without requiring the user to understand the under…
Imagine every event occurring in the network/devices is recorded in real time, including the abnormal events. What else would you want? Obviously, a convenient way to scan through this information or capture the relevant ones online. This leads to monitoring the logs and events generated by diverse devices.
Log Monitoring/Analysis is already well known in the security and network management space. It is now beginning to gain prominence in the network operations space [Ack.: EMA Research]. The fact that every granular event is logged in real time means that you will find granular information at the device level and even at the session level. One of the advantages is, root cause analysis for certain situati…
Social Media emerges the most convenient platform for cyber-criminals; Using the same password across social media and business applications makes your business vulnerable to attacks!
Over 12 per cent of the world population is on social network and the number keeps growing exponentially. Those who do not own an account in Facebook or Twitter are now being viewed as those living in prehistoric times.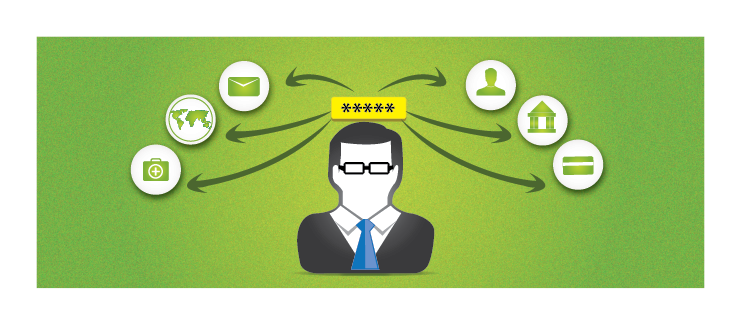 No doubt, social media is wonderful in helping you stay connected with friends, but the sheer popularity of social media attracts the attention of cyber-criminals looking for ways to harvest identities. Recent surveys by IT security analysts clearly indicate that social media has emerged the most convenie…
Microsoft has released a new Hotfix rollup for Windows 7 Service Pack 1 (SP1)-based and Windows Server 2008 R2 SP1-based computers. This roll-up contains 90 hotfixes, such as Windows Client Remote, File System components, SMB service and TCP protocol. You can visit this link to get more details of the Hotfixes:
http://support.microsoft.com/kb/2775511/en-us
With Desktop Central you can deploy these fixes at ease. All you need to do is
Visit the below link and download the required hotfix
http://catalog.update.microsoft.com/v7/site/Search.aspx?q=KB2775511
Note: This link works only in IE version 6 and above. If you have a pop-up blocker enabled, the Update details window might not open. Configure …
Hey, as you know Desktop Central has recently introduced mobile device management support for Android devices. This webinar will let you understand the benefits of managing Android Mobile Devices using Desktop Central, the steps to manage them and a walk-through of the features available in Desktop Central MDM.
Webinar Schedules
To cater to customers from different time zones, we will be doing a webinar in three different schedules as below.
APAC Region: Wed, Feb 20,2013 Between 3:30 AM to 4.30 AM GMT – Register Now
EMEA Region: Wed, Feb 20,2013 Between 10:30 AM to 11:30 AM GMT – Register Now
USA: Thu, Feb 21,2013 Between 3:00 PM to 4:00 PM GMT (11:00 AM EST) – RegisterNow
Choose the time that best suits yo
…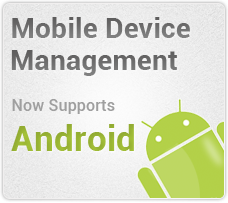 This is a mobile era esp. Android devices are becoming a dominant player in the mobile device market. According to IDC the worldwide tablet market hit 122.3 million units in 2012, with Android capturing 42.7 percent of the market. By 2016, the tablet market is predicted to reach 282.7 million units.
The critical factor for Android's market success is being driven by factors such as its open source platform as well as the variety and competitive pricing of Android devices.
In fact, enterprise are feeling the heat and created a need for a robust solution. Understanding this, Desktop Central mobile device management has introduced a full fledged support for Android devices.
Feature Highlights:
Profile mana…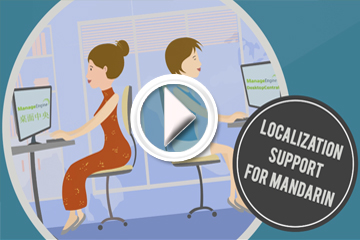 …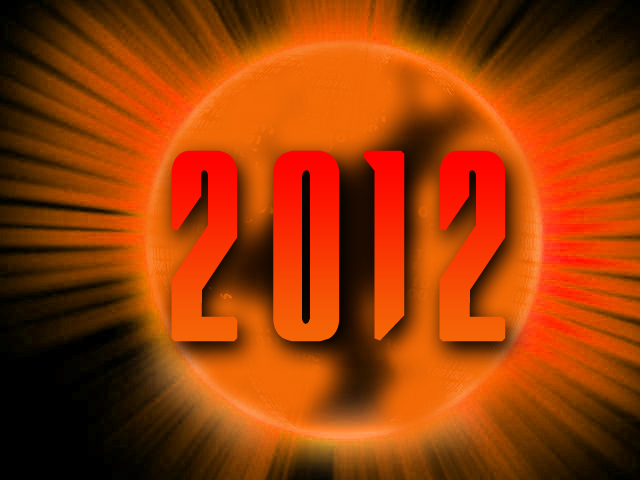 We all know tomorrow is the judgement day ..oops.. "Dooms day". Well, there is a lot of debate going on about Mayan Prophecy. We don't know whether the world is going to end or not. But one thing is guaranteed we work 24*7. So, that you will not face any issues in managing systems and mobile devices. By the way, "out of curiosity" we would like to know, if the dooms day comes in to reality, what will be your three wishes as an IT staff that you would like to see in managing Desktops and Mobile Devices. Share with us… If the world still continues doing its job. We will try to convert those wishes into reality.…

Desktop Central brings Santa early this year. Every year Christmas is celebrated with lot of interest and excitement and this year, we would like to make it "best" with our product offers. Now, you can purchase Desktop Central with unbelievable discounts that makes your Holiday complete. You can avail this offer before this year end. After all we strive hard to see our customers being "happy" using our product.
For more details on the offer visit:
http://www.manageengine.com/products/desktop-central/2012-offer.html
Terms & Conditions
This offer is exclusively meant for existing customers and evaluators.
This offer is valid only till the end of December 2012.
This offer cannot be combi…
BYOD … is the most used word you can find in articles and tech journals. Why BYOD has become the buzz word?  Let us take a look into the underlying merits and demerits of BYOD.
By the end of 2012, Gartner has predicted that there will be 515 Million smartphones and 131 Million Tablets would have been sold worldwide. The market for the mobile devices only keeps growing and it becomes imperative for organizations to equip with right armor.
Highlights of BYOD:
62% of customers surveyed cite current or near term BYOD projects – Gartner
Mobile devices help enterprises to maintain consistent productivity
Benefits such as saving costs makes it lucrative for enterprise
Employees are able to manage devices the

…