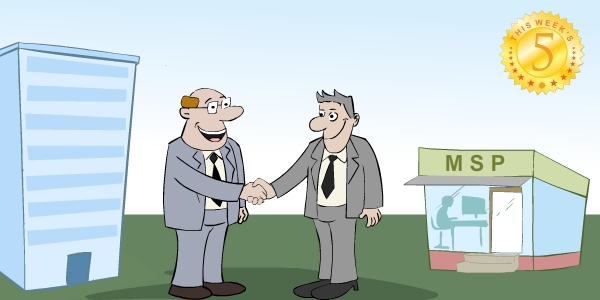 This Week's Five is a weekly column of five interesting reads from all over the web, with a different topic each week. This week, we'll try to find out how Managed Service Providers (MSPs) are an important part of the burgeoning IT management space.
Why does an enterprise hire an MSP? Cost-saving is the major reason, but other key benefits like using professional talent, more concentration on their core job, and reduction of risk and hassles, are in fact more critical to the success of their long-term strategies. To what extent do MSPs satisfy clients? As long as they are affordable, reliable and abreast with industry, they are good to go. What's new in MSP industry? …
READ MORE
Voice traffic has spread its presence everywhere right from SMBs to large enterprises. Communication happens through VoIP at different levels right from customer support to teleconferencing to internal communication etc. VoIP has a major role in ensuring business continuity & it thus becomes a critical application that requires constant monitoring & control.
NetFlow Analyzer makes monitoring VoIP traffic and analyzing VoIP Link capability very easy.
There are two things that we need to analyze while monitoring VoIP traffic on a network:
Performance of Link (Traditional IP SLA technology).

Monitoring QoS Policies for VoIP.
Performance of Link (C…
READ MORE
Don't let your End users Define Priority
When an end user sends a request, he always expects it to be considered as High priority. Even if it is a minor issue, it is a High Priority one, in his terms. I always suggest my clients to carefully design the Requester's Incident Form in the Self-Service Portal in such a way that the Requesters do not drive the workflow of the ticket. Here are few thoughts on what inputs should be gathered from the form,
Fields which should definitely be in the requesters incident form,
Requester Name

Subject

Category
Fields which should not be in the requesters incident form,
Priority

Technician

Level
Configure SLAs based on priority
ServiceDesk Plu…
READ MORE
Service Level Agreements are fundamental to both providers and recipients of services. They define the terms of engagement – the rules that will govern the relationship of the MSPs & their clients which are formally defined in terms of time.ServiceDesk Plus – MSP allows you to setup SLAs specific to each account & respective to their time zones. Say, the client is located in Australia and his Monday (Australian time zone) will still be Sunday in United States, so you can setup time zone based SLAs for each account and make sure you respond to those tickets in time.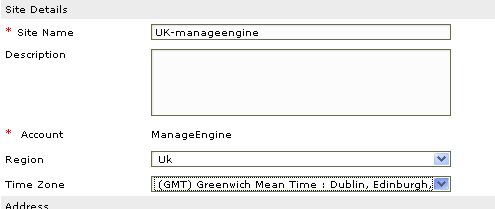 &nb
…