​Except the most recent version of Desktop Central (build 90000), no other ManageEngine product is vulnerable to the Heartbleed bug.
By now, you've probably been swamped by numerous advisories from various vendors on the 'Heartbleed bug,' and now, here comes one from ManageEngine. However, you can take heart: all but one of our ​products are immune to the Heartbleed bug. Except the most recent version of Desktop Central build 90000, no other ManageEngine product is vulnerable.
The ​Heartbleed bug, the flaw in OpenSSL's TLS implementation, is perhaps the biggest vulnerability in Internet history and has​ sent panic waves throughout IT and consumer com…
READ MORE
This year (2013), at the Windows IT Pro magazine, ManageEngine Desktop Central bagged the silver and bronze medals in the Best Configuration/Deployment and Patch Management Solution categories, respectively.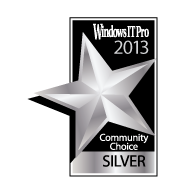 This is definitely a proud moment for us and we thank everyone who made this possible, especially our supporters who voted for us. Our thanks are due to the Windows IT Pro award community as well.
Speaking about awards, Jason Bovberg, senior editor at Penton, says, "The community both nominates and votes for the best products of the year, ensuring a nice breadth of inclusion in the surveys. Our winners have earned a unique honor to stand out among their peers as winners of our Community Choice Awar…
READ MORE
It is hauntingly clear – cyber criminals have set their eyes firmly on universities, research institutions, and centers of higher learning in the United States and other parts of the world. If the cyber attacks of the past few weeks are any indication, universities are now facing the biggest threat to information security.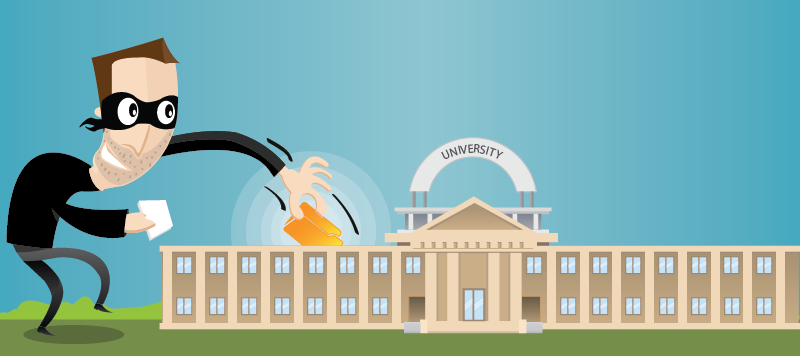 Attack landscape
On July 17, 2013, personal information of more than 72,000 staff members (past and present) of the University of Delaware in Newark was compromised. Hackers  obtained the information (names, addresses, social security numbers, etc.) by exploiting the vulnerability in a third-party software that the university used.
On July 18, 2013, during a routine security sca

…
READ MORE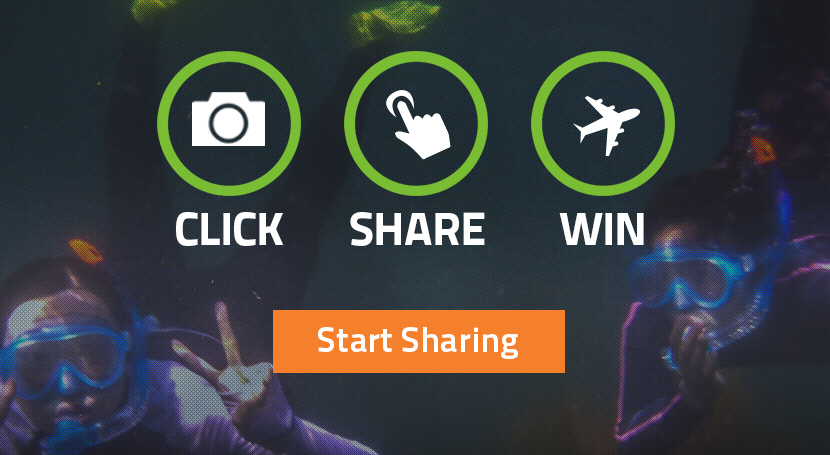 Vacations are not the easiest to plan for any professional, especially an IT professional. Sooner or later you end up working during your holiday, attending to some urgent, cannot-afford-to-ignore work! However, we at ManageEngine believe that you were able to actually balance business and pleasure on your vacation this summer with the help of a wide range of mobile apps from ManageEngine!
Well, we've got more for you this year! Enter our vacation contest, share the best pictures from your holiday and win a trip for two to Hawaii! There are lots more exciting prizes to be won as well. So head straight to that holiday album, pick the best photos you have and share them with us. Who knows, you just might be hea…
READ MORE
Recently, Michael Skok wrote that "open source is eating the software world." As general partner at North Bridge Venture Partners, Skok should know. He's witnessed the power of open source as an entrepreneur and VC. And he's seen the positive, long-term adoption trends revealed by the annual "Future of Open Source" survey sponsored by his firm and others.
While not entirely hyperbole, Skok's claim raises a fundamental question: Should you let open source eat your software world? Maybe.
If you're an ISV or if software development is central to your company, some degree of open source adoption is almost a foregone conclusion. But if software development is no…
READ MORE
Organizations outsource a part or whole of their IT services to third-party service providers for various reasons, such as cost savings, leveraging outside expertise, need to meet business demands quickly, and other critical aspects. Usually, tasks such as software development, network management, customer support, and data center management are outsourced.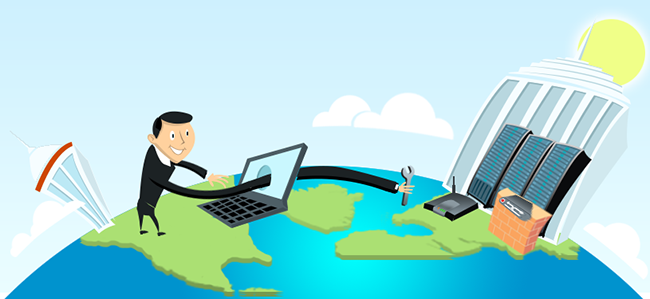 Engineers and technicians working with service providers would require remote privileged access to servers, databases, network devices, and other IT applications to discharge their contractual duties. Typically, in outsourced IT environments, the technicians working with the service provider will be located at a faraway place and will …
READ MORE
June saw some great coverage for ManageEngine. Here are some of the articles and interviews that were carried in leading publications.
Insider threats become primary security concern: ITP.net published an interview with ManageEngine on why companies in the UAE are more concerned with internal threats rather than external threats.
Steps to brush up on electronic security : Raj Sabhlok, president, Zoho Corp, wrote an article on how to prevent the NSA from reading your email, which was published in Gigaom.
IT360′s v.10.0 preview: Sridhar Iyengar, vice president of product management, ManageEngine, gave an exclusive interview to the CNME magazine at the FT Summit in Dubai.
Who…
READ MORE
Thank you all for your enthusiastic participation. We are overwhelmed by your response.Your inputs have given us some valuable insights and we will make IT better for you. Valid responses were shortlisted and 5 entries were raffle picked.  Here are the five lucky winners:
Congrats Winners! $200 worth Amazon gift vouchers on the way. Fasten your seat belts and get ready for more goodies from the PitStop.
…
READ MORE


The first ever computer for home use with a GUI was released by Apple in 1983, and was billed Lisa. Although Lisa was a failure, Apple struck gold when the iconic Apple II was released in 1984. Since then, Apple went on to make some of the most memorable devices, and has garnered a cult status for itself for good reason. As Apple grew in popularity, developers thronged to write software for Apple and the most notable among them was Microsoft.
A few years later, Microsoft released its first major version of an Operating System named Windows 1.0. Windows was then competing with the likes of Graphics Environment Manager (GEM), VisiOn and IBM's Top View, before it took off and found increasing support fr…
READ MORE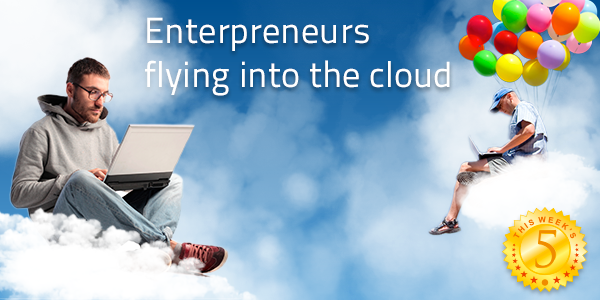 This Week's Five is the column where we bring to you a collection of five interesting reads from all over the web,  with a different topic every week. This week, we are exploring the benefits of cloud computing for entrepreneurs and small business owners with regards to their website and server monitoring.
We're putting together some interesting articles about cloud computing solutions we've come across in the past few days,
Ø  Cloud Computing Boosts Next Generation of Startups, Survey Shows
Cloud computing isn't just potentially delivering savings and flexibility for existing organizations. It is also laying the groundwork for a new generation of business star…