Last week, I attended the 2012 Midmarket CIO Forum. It got me thinking about how dramatically IT and the role of the chief information officer (CIO) have evolved.
My first introduction to the world of IT was back in the late eighties. I was fresh out of college and working for a software company in Santa Cruz, Calif. I recall the technician who delivered and set up the new Wyse 55 terminal in my cube (yes, ASCII terminals!). He was a 1960s throwback. He wore tie-dye t-shirts, bells on his ankles, and he did not wear shoes.
The IT team itself was housed in a room in the basement known as "the dungeon," decorated in psychedelic posters, black lights and a couple of lava lamps.
The head of IT — at the time, the equi…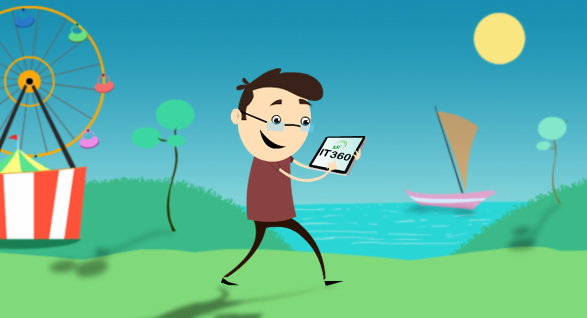 Hi all,
We are happy to announce the latest version of IT360: 9.0.5 This edition is very important for us as it begins a journey into a whole new world with different features. Bringing mobi…
Hello All,
I am sure all would be in the holiday mood after Christmas and with new year eve just few days away thinking something related to Network, IT , Applications or on top of all that WORK is least expected. Well here I am trying to pass on few tips to have a relaxing holidays without thinking much about the load and performance your IT is taking and delivering.
In my previous blog I introduced you to Gartner's five dimensions of APM and gave you a link to an APM digest blog where you got a deeper insight into those five dimensions.

One of the critical dimensions explained in that article was end-user experience monitoring which, not very long ago, was considered a luxury. The industry didn't re…
Myriads of applications run businesses worth billions of dollars today. Thousands of network components support these business-critical applications and hundreds of sites are dependent on them. All this sums up to create a complex architecture which is beyond the imagination of a common man who just wants his application to be live all the time. For example, look at the recent high profile RIM outage which affected millions of users, who were kept in dark for four continuous days, worldwide. One definitely doesn't want to be in such a situation in their business. The lesson we should learn from the RIM situation is how proactive an IT system should be to handle a crisis effectively while giving end user…