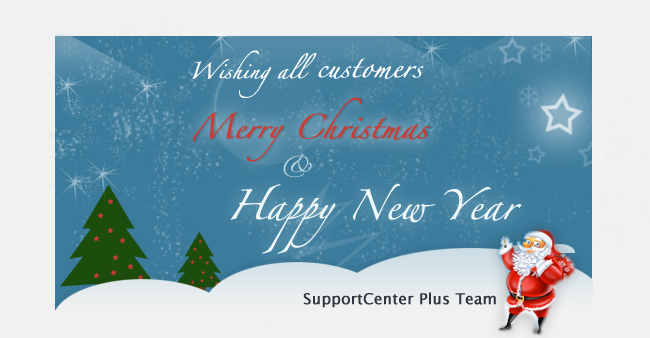 SupportCenter Plus wishes all the customers merry Christmas & happy new year.
While you are away, two features that can come in handy:
You can keep track of help desk activity from anywhere using your smartphones.
Customer Portal
When working with minimum staff, your customer portal can act as a savior which can help customers find answers to their problems, allow them to submit requests, run reports.
Happy Holidays!
Team SupportCenter Plus
…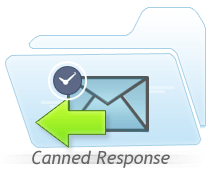 As a Customer Support Manager, you often feel that some parts of the Support Rep's job is repetitive and monotonous. And you would be happy if the help desk tool took care of repetitive activity.
The Canned Response feature of SupportCenter Plus is one such Time Saver! It helps Support Reps save frequently used answers as a template. Once saved, the Canned Response can be used any number of times and it saves a lot of valuable time.
Consider for example, in a Retail division, the product offers, exchange offers, and the terms and conditions for product return can be saved as a canned response template. Instead of creating these manually each and every time, the saved Canned Responses can be drawn from the lis…
When your customer lands in a portal from the website through the Support link, the customer should feel that the portal resembles the website to proceed further.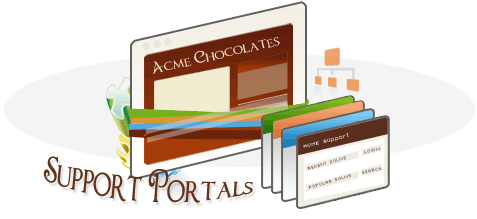 Customizing the look & feel of your support portal
In this version, we're not just re-designing the portal area, we're also providing flexible customization options for your portal needs. Now, it gives you the ability to change colors, font styles, layout options and customizable URL to make sure that your support portal blend perfectly with your website. Most of the settings can be done in Admin Settings area.
Adding multiple portals
Sometimes organizations may require multiple portals to efficiently manage their speci…
We just released SupportCenter Plus (SCP) 7.7 . The release is bundled with a lot of good features like the Real-time Dashboards based on KPIs, Avaya Integration, APIs that helps you integrate applications into supportcenter, Activities module that help you keep track of the helpdesk's to-do list etc. In addition to these major enhancements, we have also incorporated a new editor that solves the formatting issues. Also, we have looked into the performance aspect and have tweaked many queries for faster rendering of pages. You can feel this in most of the list view pages. And of course, there have been many issue fixes…
One of the primary tasks of Customer Support management is the association of every support request to a proper Account (or Company). It is from this association that the information like Products Purchased, Contracts Associated, SLAs that should be applied, Hours the customer is eligible for etc, is derived. And unless you have this information applied to the request, proper monthly reports like the billing reports can not be generated.
We believe companies spend a lot of time & effort organizing this information. As a first step towards automating this process, SupportCenter Plus (SCP) follows this simple workflow :
a) When the support email comes in to the helpde…
Three years back, Jack Dorsey drew a prototype for short communication service in his flip-pad when he was working for Odeo, a podcasting company. I don't think he would have realized it then that this going to be a rage in 2009. Not even when Biz Stone and Evan Williams joined him to start a company in 2006. Not even when Biz made his first Tweet…
Twitter, officially called as a micro-blogging service, is a social media platform where people communicate with each other in 140 characters. If you think what 140 characters can do, it helped a guy to win an election, it's being used to teach students in universities,it gathered a whole nation for a protest, some one used it to report live from Mars and a country track…
With SupportCenter Plus 7.5 Professional Edition, the support server can now offer Multi-Tenancy through Business Units. This means that multiple SupportCenter Plus installations can be combined into one install, with one central configuration database managing input requests to multiple group data files. The result is lower total cost of ownership for customers requiring a central customer support system environment since we are able manage Customer HelpDesk installs on fewer servers. Response times for single server multi-tenant customer support management are comparable to a single-tenant install.
Multi-Tenancy can be used for companies with separate brands or divisions. Example
…
Today's customer support environment puts your company under greater pressure to reduce operational costs and offer business value by your support, your support process needs a service level management and automation of your SLA rules that can:
Shrink the cost of support delivered
Meet the growing need for business ready support
Improve support quality and your ability to meet service level requirements
Ensure the value of support investments are realized
SupportCenter Plus meets these objective at ease:
Earlier on crossing the SLA defined only a mail can be triggered to the respective manager, now the automation starts at marking the trouble tickets as L1, L2 and L3 and directing to groups as G…
TMCnet identified the release of SupportCenter Plus' latest version. Now, TMCnet, talks about SupportCenter Plus' salient making…
David Sims – a contributing editor for TMCnet has written an article about SupportCenter Plus. In his article titled "Call Center Software", David talks aboutSupportCenter Plus 7.5 and its potential contribution to the industry…
Below are few excerpts form David's article:
the product can now meet the needs of larger organizations, company officials say the multi-tenancy capability means users can "simultaneously assist internal users from various company departments and business
…
Dear Readers,
I am happy to share with you the two new initiatives to offer all Customer Support Management Professionals couple of web platforms to share their knowledge:
…




ManageEngine's Channel - YouTube