In this blog from our ITAM best practice series, you can learn how to keep tabs on the metrics that matter. The goal is to track the right KPIs to drive better decisions.
Generating specific ITAM reports can help you accomplish specific objectives. Let's take a look at a few of those objectives and their corresponding reports. 
If formulating an effective IT budget is your goal, track the
Average cost of a workstation

Average cost of a license

Total asset spending, broken up by vendors

Total value of assets owned
If you are looking to stay license compliant, look at the
Ratio of used to purchased licenses

Software licenses by expiration date

Number of licenses available 
If you need to make effective pu…
READ MORE
A few weeks ago, we asked you to show us your service desk. Many of you did. In fact, we saw some of the messiest, most creative, and most interestingly organized service desks from across the world. Sure, they're all pretty darn impressive, but our judges had the tough task of whittling down your entries to a short list of winners. Here it is:
Chanakarn Waraporn

John Schmidt

Rachel Andrew

Robert Smith

Mike Hamilton
Congratulations to all the winners. Please look for an email from us about how to claim your prizes. And to everyone else who participated, a huge thank you!
We commend the creative and organized service desks and cheer on the messy ones trying to establish order. If you'd like ServiceDesk P…
READ MORE
In this blog post from our ITAM best practice series, you will learn  how to make ITAM work with other ITIL processes. The goal is to understand how your IT infrastructure is mapped to other business services.
Here are a few prerequisites for an effective ITAM-ITSM integration. Make sure your technicians and end users adhere to these prerequisites.
1. Make sure to map your workstations to end users
Mapping your workstations can help you effectively track and manage a specific end user's workstation for quick analysis. You will also have a count of workstations that are currently in use, which can help you tackle fluctuations during ad hoc asset requirements.
 2. Build a comprehensive CMDB to get on…
READ MORE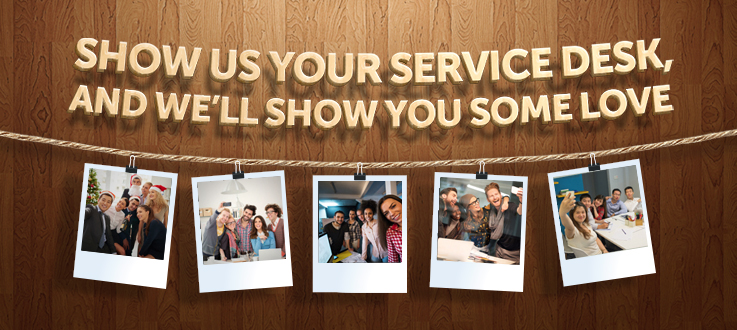 Your desk says a lot about you. Turn around and take a look at your desk. Does it say you're…
the creative type, who likes being surrounded by random, quirky knickknacks?

the messy type, with a mountain of papers, manuals, and soft drink  bottles lying around?

the "cleanliness is next to godliness" type, whose desk would meet ISO cleanroom standards?

some other type that we've never even heard of?
Whatever the case, let us see your desk. We won't judge. We just want to see how you actually work! 
So take a moment to slow down and smell the mistletoe this holiday season by snapping a picture of your workspace. Get your whole team in there if you can – just make sure we can …
READ MORE
In this blog post from our ITAM best practice series, you will learn how to manage software and licenses in one place. The goal is to optimize software license usage, stay compliant, and ensure timely renewals.
Here are some simple steps to ensure that you stay software compliant
1. Study existing software and licenses
Scan and identify all your existing license details and deployments. Learn what type of licenses you own, when they will expire, and if they are linked to any contracts. 
2. Choose license types that will suit your needs
You will have a wide choice of license types such as volume, individual, OEM, CAL, concurrent, and perpetual to choose from. You need to do your research to identify the type o…
READ MORE
In the second blog post of this series you will learn how to track the complete life cycle of assets. The goal is to know the current state of each asset in your environment.
Organizations have their unique asset procurement, maintenance, and disposal policies. You need to frame an asset life cycle to cover all stages of an asset in your organization. Each asset stage can have one or more states associated to it.
 A typical asset life cycle configuration along with the associated asset states
Request for asset (requested)

Approval (waiting for approval, approved)

Procurement (purchased, leased)

Deployment (in installation, installed)

Usage (in use) 

Storage (in store, in repair)

Expiration (expired/d

…
READ MORE
The first of our best practice series on IT Asset Management will show you how to build your inventory using multiple discovery sources. The goal is to identify what and where your assets are, so that you can classify them and gain better visibility. You need to discover and track every asset in your organization. Let's look at a three-step approach to do this.
 The first step is to discover the assets in your home network. You can use the Windows domain or network scan, depending on the types of devices you are looking to discover and track. If your assets are scattered across multiple sites, use the distributed asset scan to get the information you need. 
 Types of devices that can be scanned using Window…
READ MORE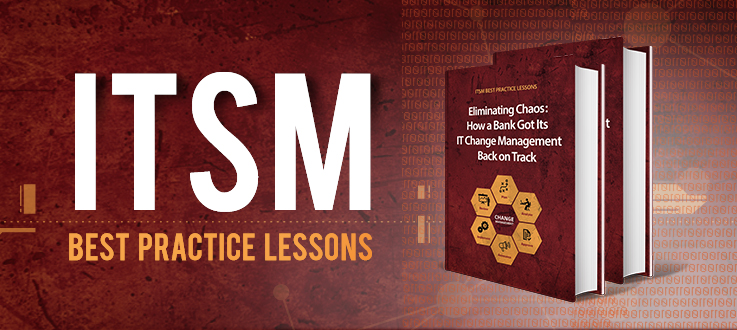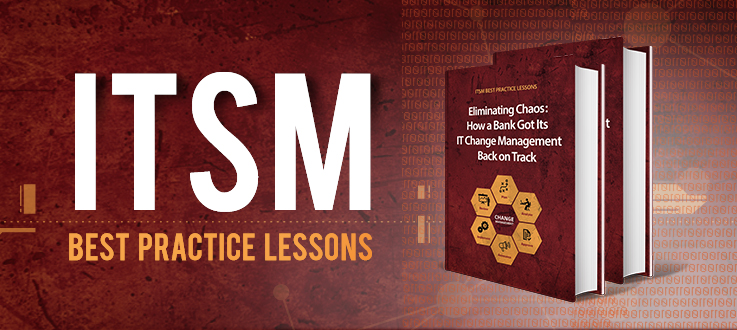 We, at ManageEngine ServiceDesk Plus, would like to help you broaden your IT experience, inside and out. Step into the shoes of other firefighting technicians and IT managers, to understand the different processes and technology used for smoother operations. Experience what it's like to change the way IT works in organizations beyond yours.
Suresh GP, industry veteran, founder, and managing director at TaUB Solutions, will share a series of industry stories to make ITSM – the ultimate firefighting, change managing discipline – less intimidating. The industries covered are diverse; but the lessons inside apply to all IT organizations and will show you how to plan in an unplanned IT w…
READ MORE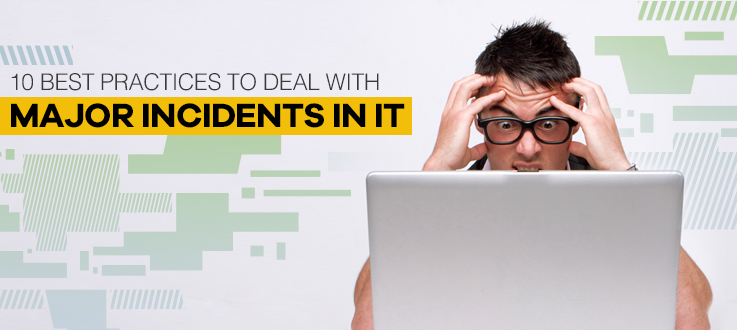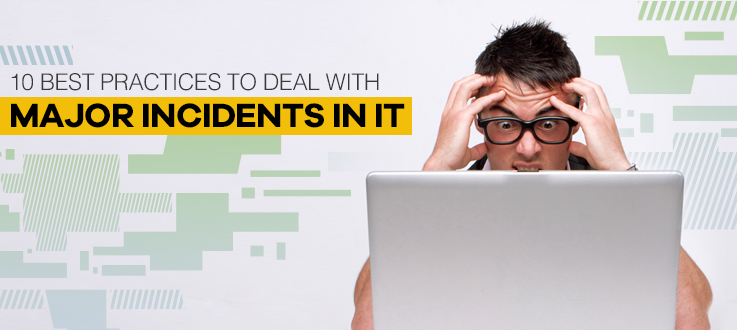 Major incidents affect organizations, big and small without exception. Major incidents like bank transaction server crashes, airline check-in software crashes, and stock market outages have adverse impact on customers​. Under such circumstances, help desks are slammed with calls only adding to the panic and chaos. It becomes a race against time to find a fix, as every hour of outage could translate to thousands, if not millions of lost dollars. IT technicians often find themselves answering calls and replying to emails rather than trying to find a fix. What does it take to keep a cool head and steer your organization out of the situation? Follow these 10 best practices to deal with major incidents …
READ MORE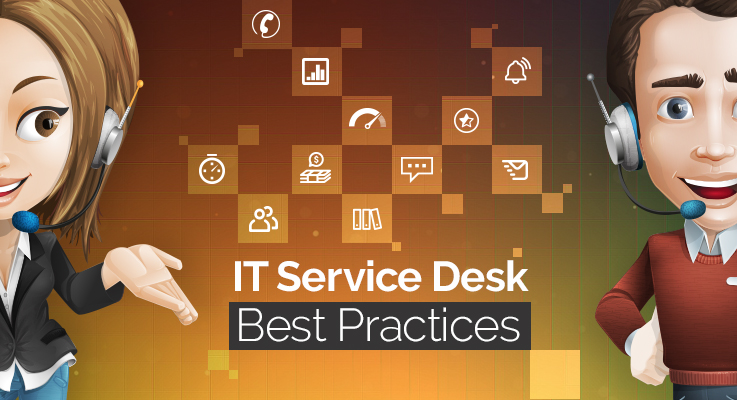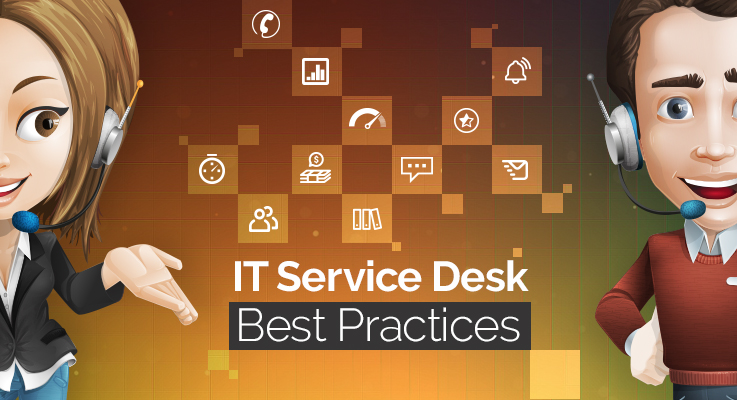 The health of any organization is closely connected to the efficiency of its IT service desk. However, many organizations don't follow best practices in their service desk operations, which results in low end-user satisfaction.
Here is a quick list of IT service desk best practices that will help you be prepared, provide great service, and ensure end-user satisfaction. We've collated these practices from our conversations with industry leaders. We'll look at how two IT technicians, Rob and Jeni, handle the various help desk tickets that come their way.
Document and Archive Incidents for Effective Incident Management

Merely stating closed or fixed doesn't resolve the incident f…