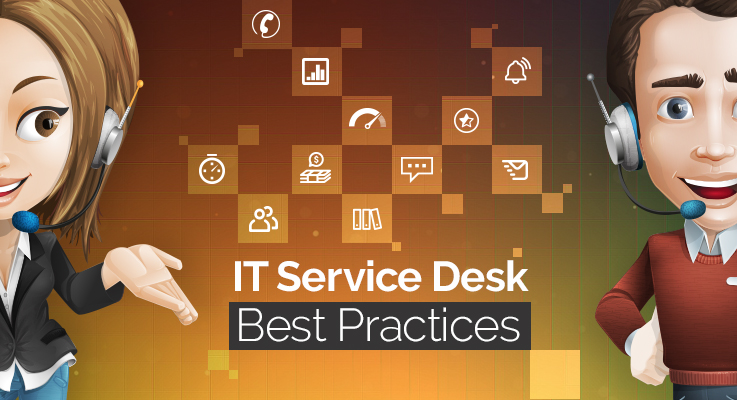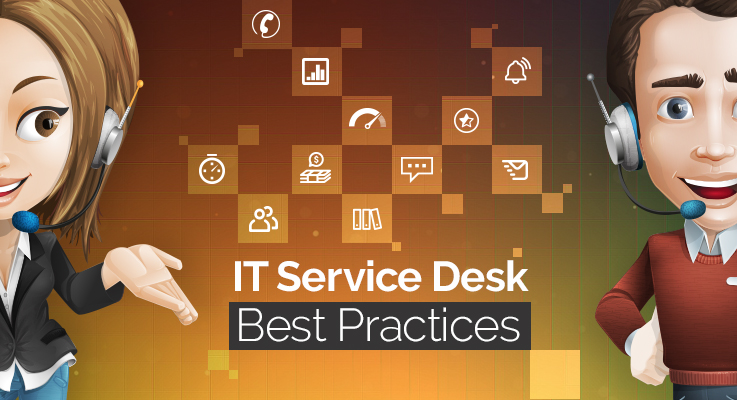 The health of any organization is closely connected to the efficiency of its IT service desk. However, many organizations don't follow best practices in their service desk operations, which results in low end-user satisfaction.
Here is a quick list of IT service desk best practices that will help you be prepared, provide great service, and ensure end-user satisfaction. We've collated these practices from our conversations with industry leaders. We'll look at how two IT technicians, Rob and Jeni, handle the various help desk tickets that come their way.
Document and Archive Incidents for Effective Incident Management

Merely stating closed or fixed doesn't resolve the incident f…
READ MORE
Today's IT support teams don't just deal with IT and business services. They also manage the physical and virtual asset components. Because those assets are the building blocks of an organization's IT infrastructure, the benefits of IT asset management (ITAM) can't be stressed enough. Many organizations have no knowledge about their IT asset infrastructure while others have limited visibility of their planned and actual asset inventory. Streamlined asset management can bring down IT costs significantly.
ITAM plays a vital role in helping an organization define and control its IT infrastructure by maintaining data about the historical and current state of a…
READ MORE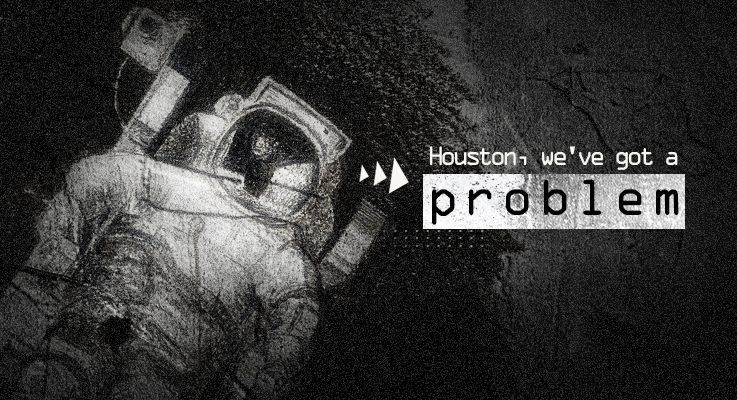 "Houston, we've got a problem."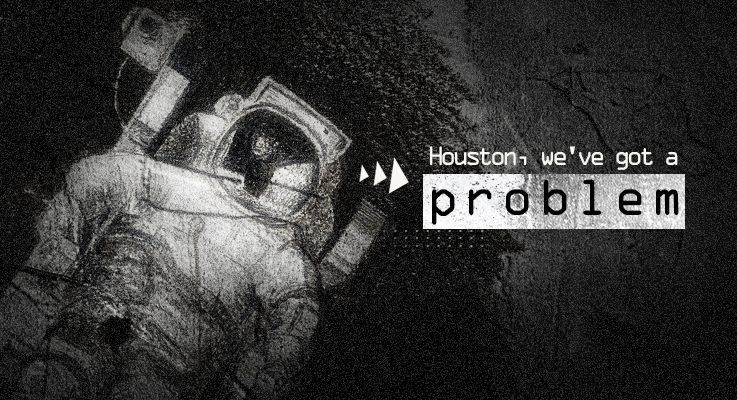 This legendary statement by Commander Jim Lovell of Apollo 13 has transcended exploding oxygen tanks in outer space to everyday life, including IT. How often have you started off dealing with an incident only to realize to your dismay that you have been dealing only with the tip of the iceberg? 
Problem management is all about uncovering the unknown, the hidden root cause of the endless number of tickets to your IT help desk. When you implement an effective problem management process, your IT team can go beyond the fire fighting mode to focus on strategic IT objectives. Here are five principles that might help you achieve a best-in-class problem manage…
READ MORE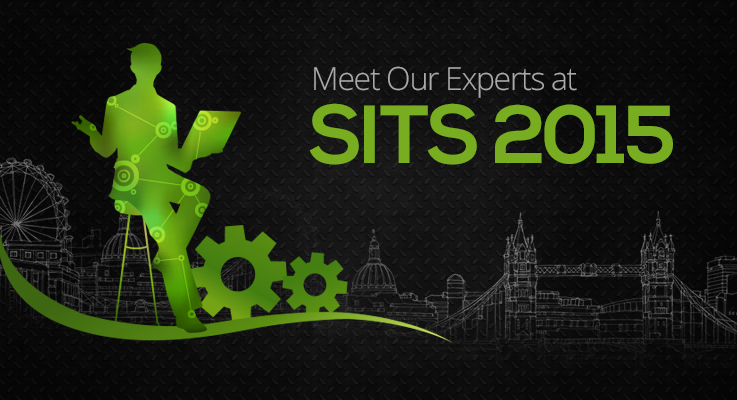 The ServiceDesk IT Support Show (SITS '15) is just round the corner and we are quite thrilled to be heading there. And we can't wait to meet all you ITSM folks there.
Last year at SITS, we announced  our pioneering move – making the standard edition of ServiceDesk Plus free forever. Today, 20,000 organizations, across 120 countries, have streamlined their IT help desk operations by using the free standard edition of ServiceDesk Plus.
This year, we bring you interactive demos with our product experts on the latest version of ServiceDesk Plus, a chat on the ITSM best practices, and many other things. Come learn how ServiceDesk Plus can enhance your business and take it to the next level. Or …
READ MORE
Implementing IT service management (ITSM) in your organization is no walk in the park. When you plan to implement ITSM, you may have to encounter questions such as where do I start? How do I start? What am I trying to achieve? What information must be obtained from the processes I have, people involved, and the product? If you don't have complete answers to your questions,your ITSM implementation might fail. Here are 10 reasons why an ITSM implementation can fail.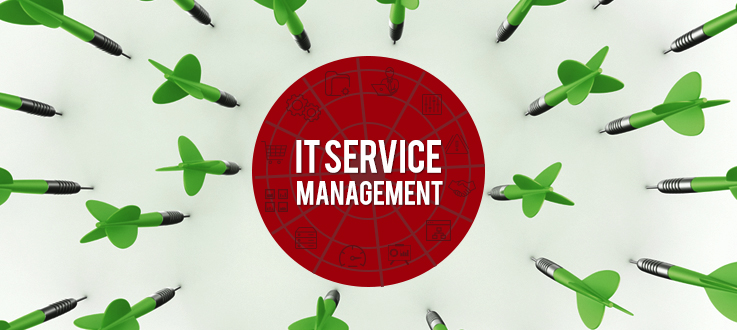 1. Failing to convince your senior board members or failing to get them on board
Your ITSM implementation might fail if your board members refuse to give you the go ahead.You'll need to make them aware of what ITSM is and what it can do for the o…
READ MORE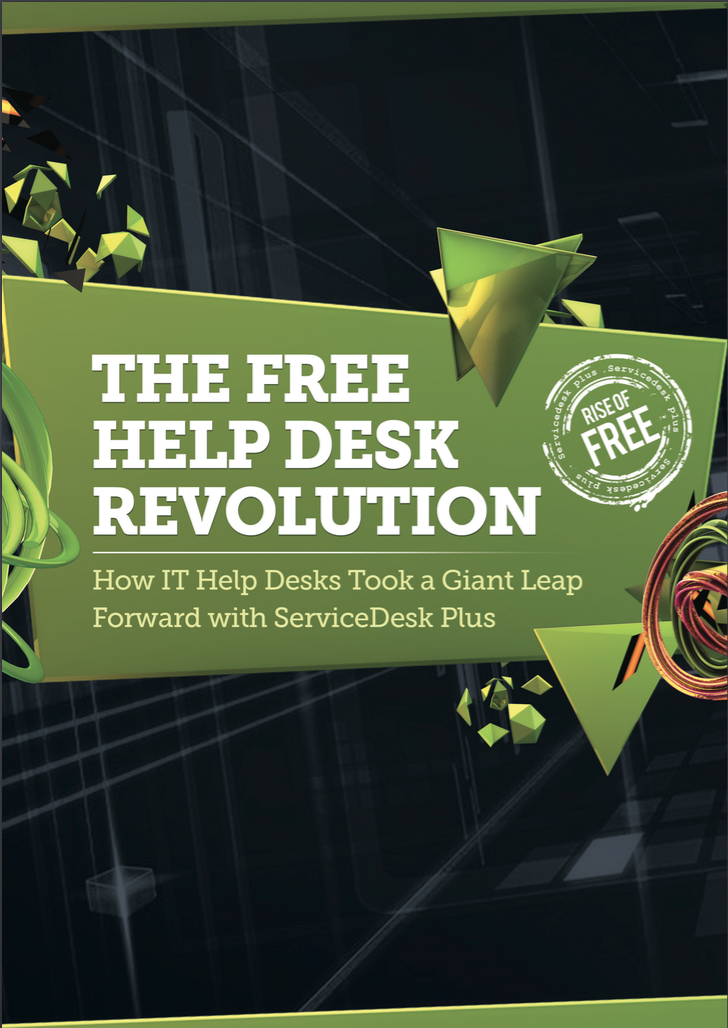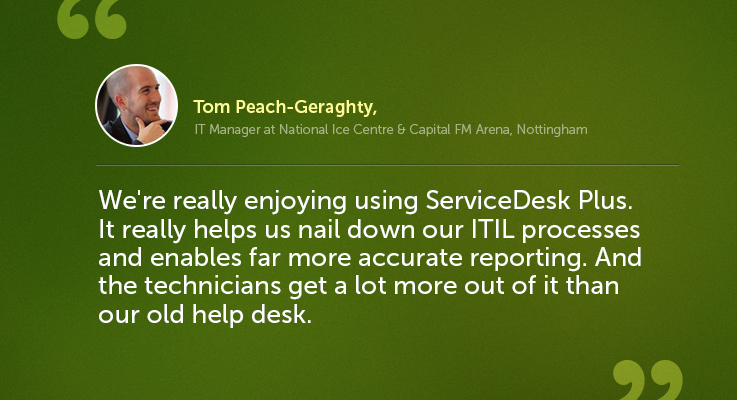 Last year, we made the Standard Edition of ServiceDesk Plus free – without any restrictions on the number of users, technicians, or tickets. The objective was to help organisations take ​their first step towards a better IT help desk. In just a year, we have issued more 20,000 free licenses worth $25,000,000 across 120 countries, helping organisations: 
Attain incident management maturity

Improve end-user satisfaction levels

Reduce delayed and incorrect ticket assignments

Optimise help desk performance by identifying and tracking key metrics

Improve overall help desk productivity
But don't just take our word for it.​ 94% of ServiceDesk Plus Standard Edition customers recommen…
READ MORE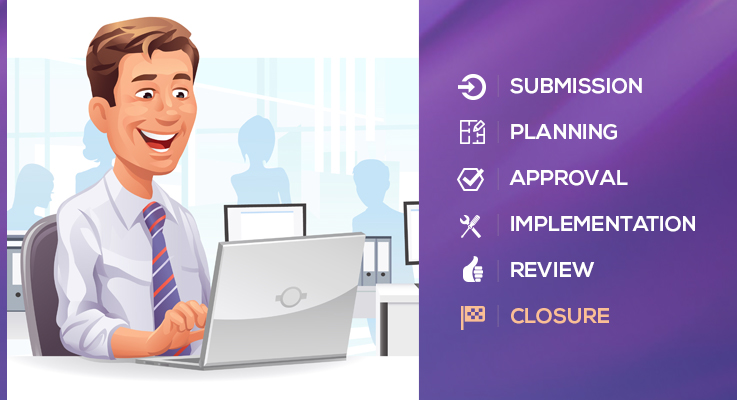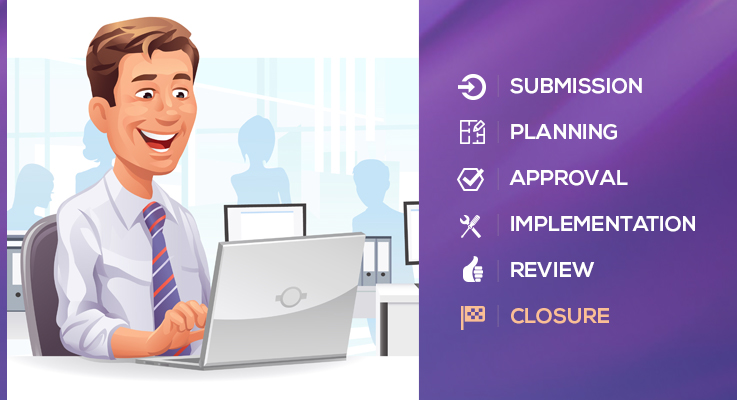 Ben is the new IT ​administrator of a large production company. Soon after joining, Ben learned that the company used outdated software to manage its payroll and used different applications to track employee absences and travel claims. This ​resulted in miscalculation of the amount payable by the company to the employee and ​vice versa.  Often, the company paid the employees either more or less than the correct amount, which led to a lot of chaos.
Ben decided to tackle these issues by first implementing a new payroll software solution that came with two integrated modules, an expense module and an HR module. The expense module will track the travel expenses of the employees and the HR module will track …
READ MORE
Sherlock Holmes has the power of deduction that helps him solve rather difficult cases. If only IT technicians develop this as a habit, they can churn out advanced analytics from simple data. We discussed this in our previous blog post and also the four important help desk questions that can be answered by using simple reports. In this post, we will look another four questions that will help you deduce the hidden business intelligence from your IT help desk data.
Am I prepared for my help desk audit?
It's always best to be audit-ready, keeping your metrics neat and compliant. One of the best practices of help desk management is keeping your resources and tasks optimized. To check if your team is efficiently …
READ MORE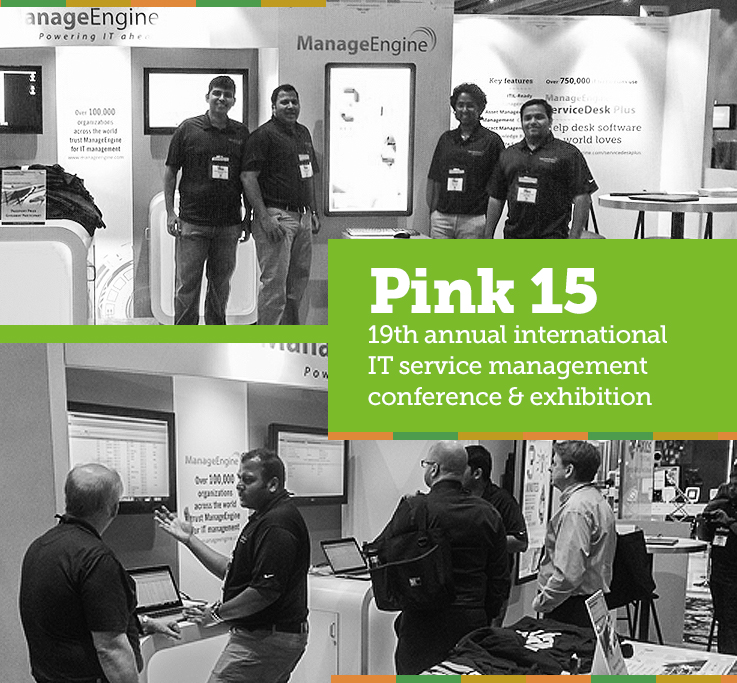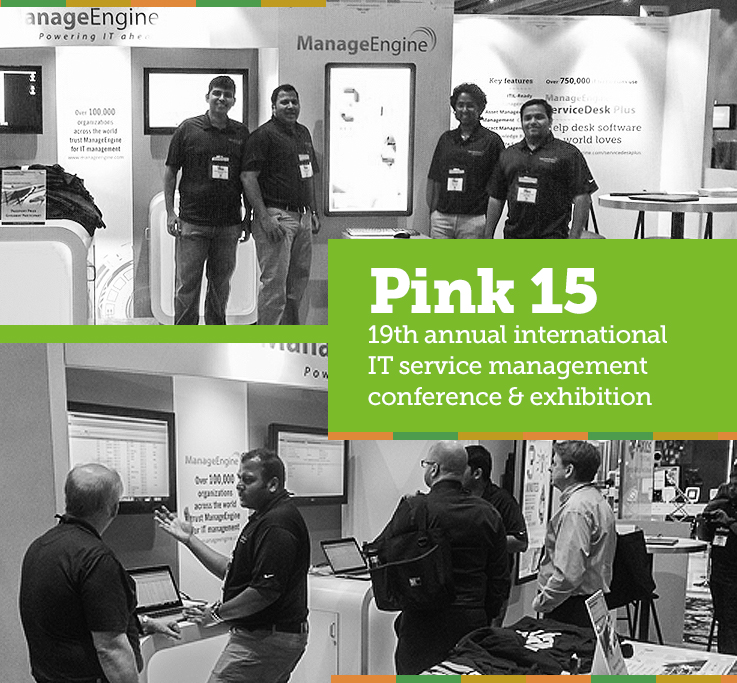 What happens when people from the most happening IT teams​ convene at the most happening place on the planet? ​Pink Elephant's 19th annual international IT service management conference and exhibition ​provided us the answer. Networking, peer interactions, loads of knowledge transfer, vendor hunts, ​and of course, the renowned casinos and night life of Las Vegas. With sessions on best practices, easy tips and tricks, experience and knowledge sharing, Pink15 turned out to be the best place for ITSM pros to learn and share.
This being our second year at the ​annual Pink conference, ManageEngine's booth attracted ​​many visitors and ​​surprised them with a FREE license …
READ MORE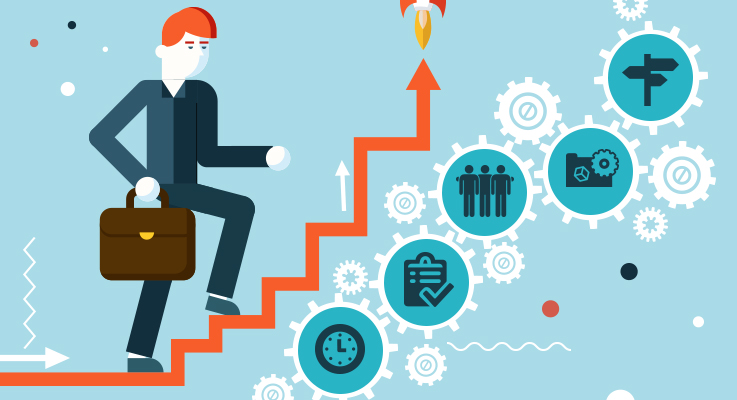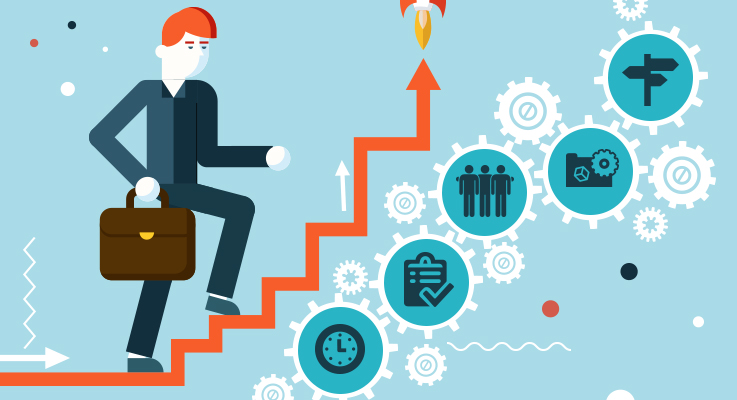 As a project manager ​who's been around a while you would have experienced a visit to the project guillotine. Perhaps, it was due to a massive schedule slip, budget overrun, or scope creep (or sometimes all three – now that's total chaos). And, as a project manager, you were the first in line at the guillotine!
​In retrospect, you (always) get a feeling, "​If only I handled the project differently, it could have been a success.​" Sound familiar? If yes, here are some best practices that you can follow to avoid some expensive project surprises and steer your projects ​towards success.
1. Identify Scope, Budget, and Time
Your first project check should be to define what you want to ac…