As companies look towards 2015 and beyond, they will need to use technology to achieve  business objectives and win against the competition.
Join us for a free webinar on 8 Ways to Align IT to Business on Thursday, the 29th of January at 2 PM AEDT (Sydney, Australia time) by Claire Brereton, IT governance consultant and director, ITSMF Australia.
Claire has been the CIO of organisations in diverse industry sectors, including healthcare, financial services, and manufacturing. She was also recently honoured with the title FACS (Fellow of the Australian Computer Society) for her contribution to the IT ​industry.
The date –  January 29, 2015 (Thursday)
The time – 2:00 PM – 3:00 PM AEDT (Sydney…
READ MORE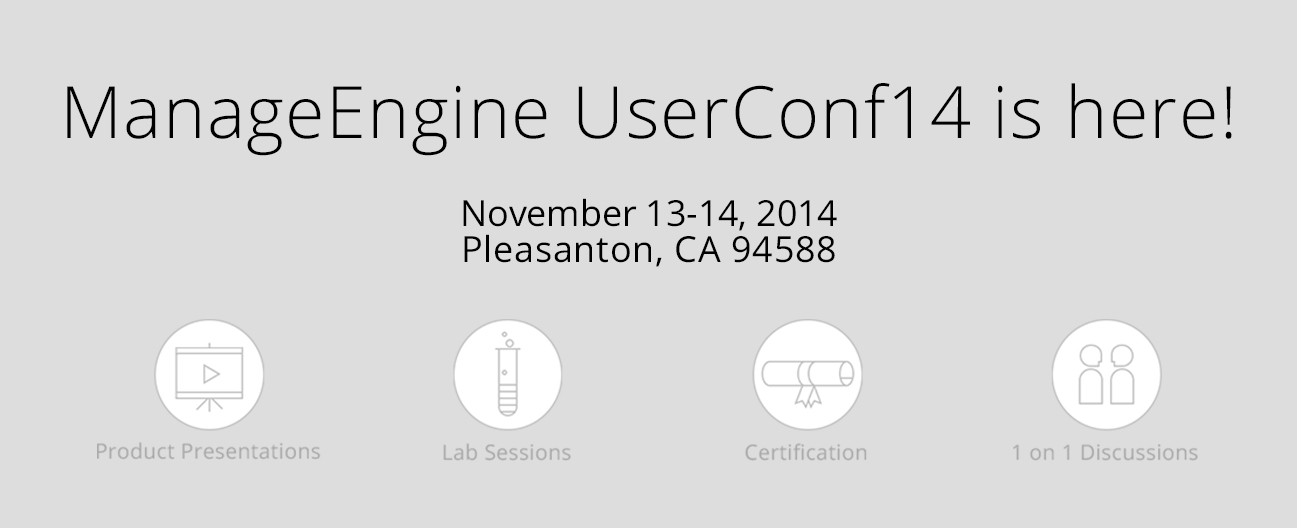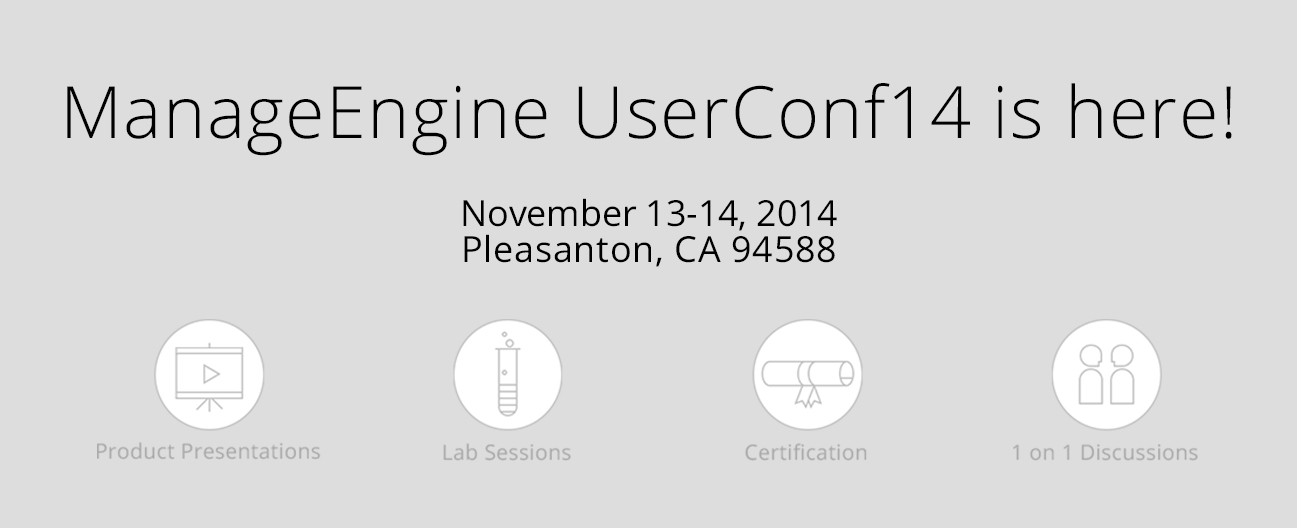 The ManageEngine UserConf is at our doorstep! And we've been waiting for it with bated breath. Fun-filled discussions late at night, mails flying across the globe, fiery brainstorming sessions, impromptu huddles at the face of a hurdle – this is how the past few weeks have been at ManageEngine. The excitement has now reached its zenith. We have less than a month to go, and we can't wait to meet all of you on November 13 and 14, 2014. This year, we bring you ​new product updates that ​will make your IT service management a walk in the park. So, get ready to be bowled over!
Come to UserConf14 and learn how to manage and measure incidents, assets, problems, change, and service levels for your IT…
READ MORE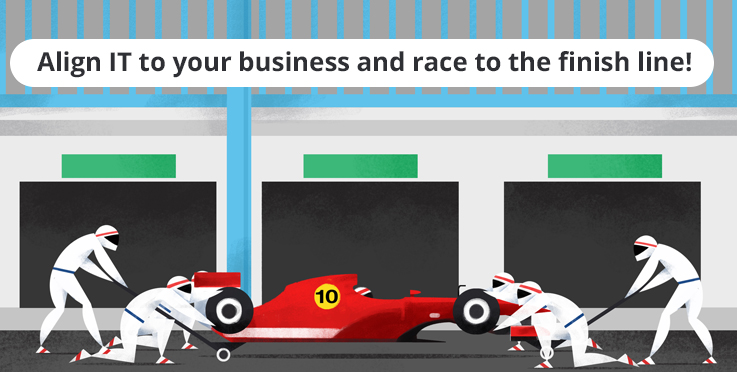 Have you ever felt your car pull to the left or right when you wanted to go straight?  You'd immediately know that the wheels must be realigned. Now, if your business were your car, your IT is undoubtedly the wheels.  So if your business starts to underperform, it may be time to check your IT and business alignment.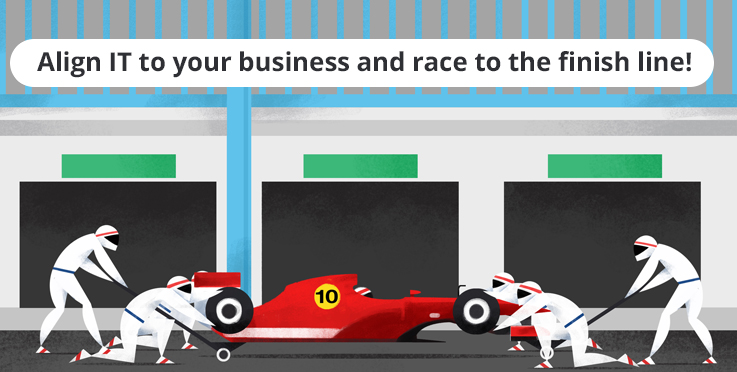 Here are 10 key steps to aligning your IT and business and straightening things out.
Have a dynamic 

CIO

: You need a 

CIO

 who collaborates with top executives, analyzes market data and trends, and 

strategizes

 for the future. The 

CIO

 must invest in the right technologies that will power your company to win in the marketplace. This will help transform the way your company does busin

…
READ MORE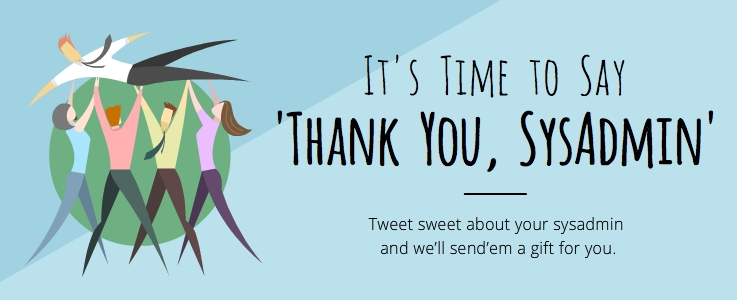 Sysadmin Day is coming and ManageEngine is all set to make it special this year! Almost always, we lose track of the relentless effort sysadmins make behind the scenes to ensure that our jobs are easy. We've remained oblivious to their hard work and take them for granted. That said, let's skip to the part where we can do something about it and finally express our appreciation!
At ManageEngine, we've made a commitment to thank as many sysadmins as possible every year on this big day. In the last couple of years, we encouraged IT users to thank their sysadmins by nominating them for a contest. And this year, too, we're asking you to thank your sysadmins by entering a contest.
To join us in than…
READ MORE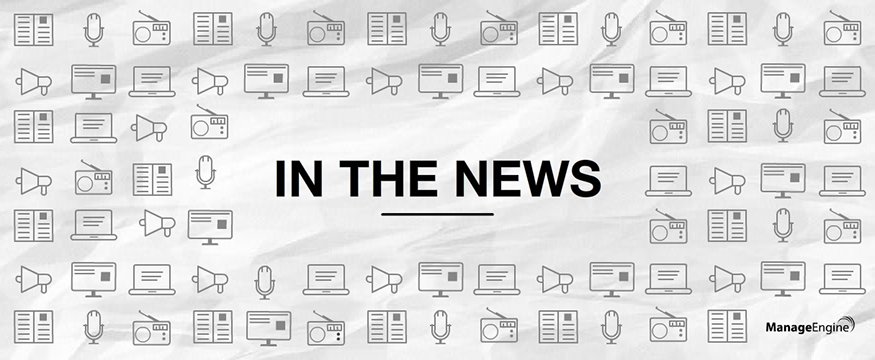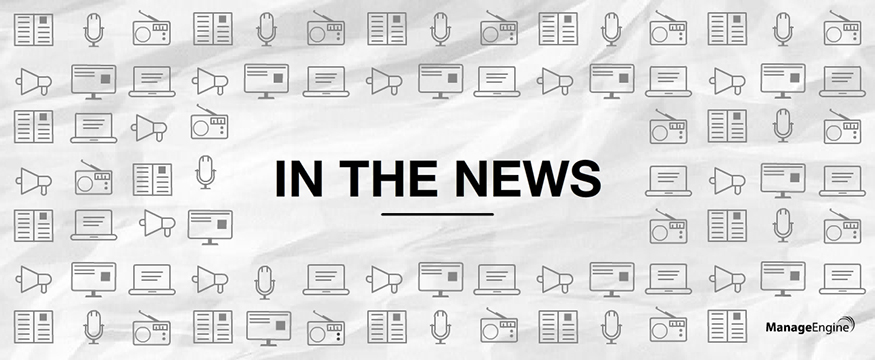 Is the password on its way out? V. Balasubramanian, marketing manager at ManageEngine weighs in on the death of the password  ​in his ​Business Computing World article.
Read about the benefits and impact of the Internet of things in Sridhar Iyengar's PC Quest article.
In its exclusive review of EventLog Analyzer, ​Computing Security talks in detail about the various features of the SIEM solution and the advantages it brings to the end user.
What does today's CEO need to pay close attention to? In his Forbes blog, ManageEngine President Raj Sabhlok advises that IT security is the new performance target for CEOs.
Check out ITP.net's cov…
READ MORE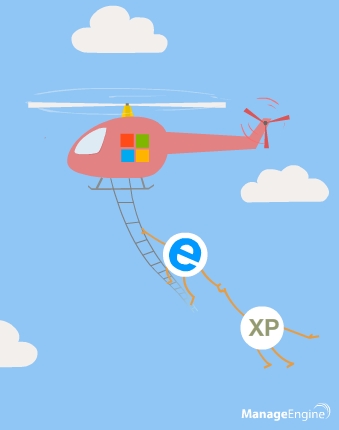 Even before the dust from the Heartbleed bug could settle, another security bug has already rocked the Internet. Microsoft has acknowledged the vulnerability in Internet Explorer (IE) that could allow remote code execution (RCE) of PCs using the company's browser. This vulnerability applies to IE versions 6 through 11. To secure PCs against this vulnerability, Microsoft has released a security fix, including a surprise, one-time patch for Windows XP users.
The zero-day attack in IE is created by malicious SWF files that create a vector object, and corrupt the allocated memory. Then, the SWF file injects malicious payload into the memory, which is executed when the browser attempts to access the v…
READ MORE
​Except the most recent version of Desktop Central (build 90000), no other ManageEngine product is vulnerable to the Heartbleed bug.
By now, you've probably been swamped by numerous advisories from various vendors on the 'Heartbleed bug,' and now, here comes one from ManageEngine. However, you can take heart: all but one of our ​products are immune to the Heartbleed bug. Except the most recent version of Desktop Central build 90000, no other ManageEngine product is vulnerable.
The ​Heartbleed bug, the flaw in OpenSSL's TLS implementation, is perhaps the biggest vulnerability in Internet history and has​ sent panic waves throughout IT and consumer com…
READ MORE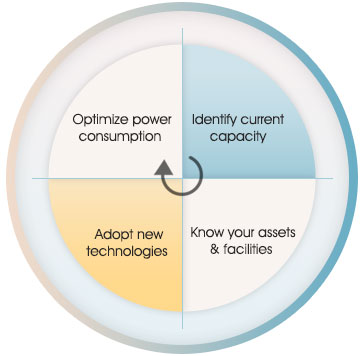 Data center consolidation helps you effectively utilize your resources to meet growing business needs, without increasing the data center's footprint. However, consolidating a data center's resources is a difficult process, because large enterprises expand their data centers constantly to meet new business challenges. New hardware boxes are added constantly to handle the load, which in turn increase the hardware and maintenance footprint, increasing the opex.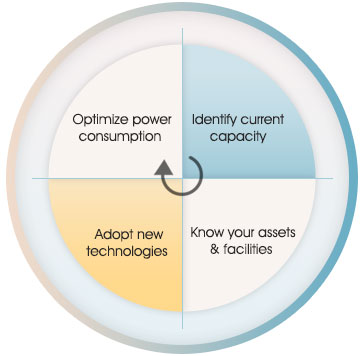 Here are four tips that you can follow to consolidate your data center easily:
Identify your data center's current capacity
List/catalog the assets and facilities available
Adopt new technologies such as virtualization, SDN, and

…
READ MORE
Is Google preparing another "moon shot"? The barge discovered in the San Francisco Bay this week hints at it, and rampant speculation has Google building a floating data center. Google hasn't confirmed any ties to the barge, but many observers find it more than coincidental that the company filed for a floating data center patent in 2008.
Since this story broke, the Coast Guard confirmed that the barge is owned by Google, but a confidentiality agreement prevented the discussion of any other details. Basically, Google placed a gag order on the Coast Guard. In any case, the operative question becomes, why would Google be experimenting with an offshore data center?
The Data Center Power Problem…
READ MORE
Today, we're moving our office in Pleasanton, California, to – drum roll, please – another office in Pleasanton, California. What can we say? We like it here.
What this might mean for you is a temporary disruption in our local phone service at 925-924-9500. If that service is, indeed, compromised, and you need an alternative local number. please dial 408-916-9876.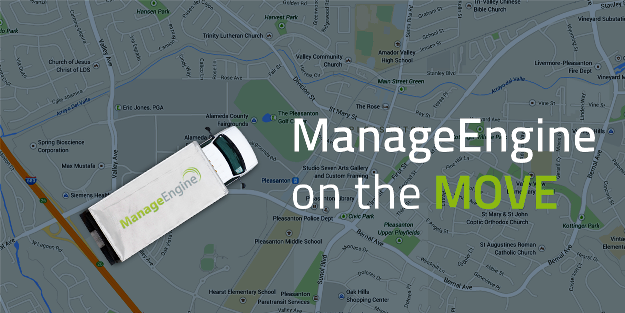 Our toll free numbers should be unaffected during the move. You can reach ManageEngine at 888-720-9500. Zoho can be reached at 888-900-9646.
Other than that minor, potential glitch, we expect this move to be completely transparent for you and the rest of our ManageEngine customers, partners, and fans.
Can't wait to map our new locati…