This week's five
is a weekly column on five recent reads from all over the web. This week, we'll talk about some facts and figures
on
digital transformation
.
IoT, cognitive computing, cloud, machine learning, wearable tech. Big names, huh! These are the names
of technologies you should be acquainted with. There's
a set of interconnected
mainframes and devices
— whether hardwired, wireless, or virtual– that your business depends upon. It's called the IT, the nervous system
of your business. And these technologies are going to have
a huge impact on your IT, and thus your business, whether you like it or not. So, you better be prepared.
Digital transformation is buzzing everywh
…
READ MORE
Sysadmins, you know you're awesome, regardless of what your typical end user might think. But what do they know? Sadly, not much. For instance, they don't know… 1. Your power lies in PowerShell. If they asked you what the latest, trending tool available in the market is, you'd know it. If they asked you what else you know, you tell them "PowerShell scripting." Because managing IT without a Plan B isn't an option. Your motto? "When all else fails, there's always PowerShell."
2. You're a certified geek. The word "geeky" does not even begin to describe you. Not only do you act like a geek — with all of your coding, configuring, dep…
READ MORE
This week's five
is a weekly column on five recent reads from all over the web. This week, we'll talk about the
chief information o
fficers.
"More and more, every company is becoming a technology company. We
CIO
s are the leaders and stewards of this new economy."  
– Rob Meilen, 
CIO, Hunter Douglas
Chief information officers. Who do you think they are?
They are senior business executives who handle a company's IT strategy, implementation, and operation
s.
With companies beginning to use multiple and new technologies, the role of a CIO has only become more pronounced. According to a recent
survey
, in the UK alone, a tech company is born every hour. Such an exponential growth fu
…
READ MORE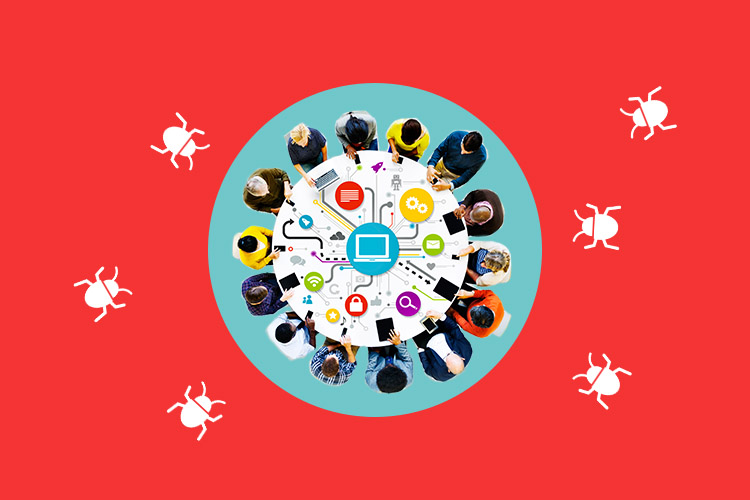 This article was originally published at http://www.cso.com.au/article/597035/proactive-it-security-solution-cyber-crime-an-age-collaboration/
Cybercrime costs the global economy as much as
$450 billion
each year. And the median cost of cybercrime has increased by nearly
200%
in the last five years. Meanwhile, collaboration has become the cornerstone of successful organizations. But collaboration often comes with a risk. The number of cyberattacks will grow as employees increasingly use collaboration tools to maximize their company's productivity. This is because these tools can provide new points of entry for hackers looking to cause damage. This issue could become more serious a…
READ MORE
This week's five
is a weekly column on five recent reads from all over the web. This week, we'll talk about
bimodal IT
.
Christopher Reeve, Brandon Routh, and Henry Cavill are all big names and share one
thing in common
. What connects them is
the fictional superhuman
bimodal
character they have all embodied. And who doesn't love
that character? He's Superman.
He can do it all.
In one mode, he falls
well within most conventional norms and fits perfectly into a world of indifference and acceptance. In his other mode, though, he's a symbol of change. He's something the world has never seen before
, a
nd something the world agrees with. His kind of change is good. His kind of change brings h
…
READ MORE
T
his w
eek's five
is a weekly column on five recent reads from all over the web. This week, we'll talk about
network performance management
.
What's the next big thing going on in the world of IT? Most would say
the cloud. But
the
cloud doesn't run on it's own. And neither do any of the
on-premises
components of IT. They all run on an unpredictable and complex operational system of data flows called the network.
Now, the network can be really tricky. That is why we have
network performance management
(NPM)
tools in the first place, to monitor activities all
across the network.
While enterprises already know the value of these tools, startups might think they're not that important. But
…
READ MORE
This Week's five
is a weekly column on five recent reads from all over the web. This week, we'll talk about
IT security
.
"I get hired by companies to hack into their systems and break into their physical facilities to find security holes. Our success rate is 100%; we've always found a hole."
–
Kevin Mitnick
How do you feel when you go back to your
workplace
after a weekend, switch on your computer, go through your accounts, and find out that nothing bad has happened? Lucky? Well, probably not. It might be just another day at work for you. But
, trust me when I say this, you should definitely feel lucky. There are many not-so-
lucky ones out there.
Anthem wasn't so lucky when its
datab
…
READ MORE
This Week's Five
is a weekly column on five recent reads from all over the web. This week, we'll talk about digital transformation.
It works that fast:
I was
sipping coffee and surfing the internet when I looked up to see
a
security
camera recording me, and
feeding this near real-time data to a data center. I realized then that I had become
part of the same digital world
I was surfing
.
It hasn't always been like this. It's taken a long time for
digital transformation to get where it is today. In general, it takes a lot more time, technology, and resources than
the average person imagines.
So what exactly is digital transformation all about? And why should we care about it any way? Well, there a
…
READ MORE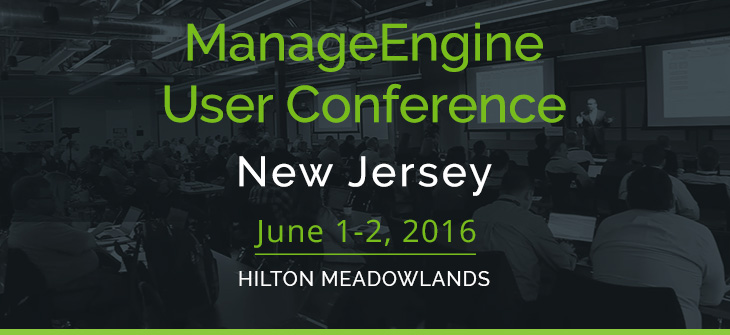 Drum roll please: The
ManageEngine user conference
is coming to New Jersey!
Come join other ManageEngine users on June 1-2, 2016, in New Jersey and learn new ways to make managing your IT even more
fun
. We know—we didn't think it was possible, either.
You are invited
to our two day event filled with presentations, hands on demonstrations, question and answer panels, and one-
on
-one sessions
to help you make IT management
simple, fast, and efficient.
You can also network with our experts and other ManageEngine users.
At UserConf16, you will gain insight into our solutions for IT service management, IT operations management, Windows Server and
Active Directory management, Device management,
and IT
…
READ MORE
Well, that was fast. Less than two weeks after SolarWinds committed to reviewing its "strategic alternatives," the review is complete and the alternative chosen. The winning strategy? Go private.
Yesterday
,
SolarWinds announced that it is being taken private
by Silver Lake Partners and Thoma Bravo, two prominent private equity firms. Technically, this is an acquisition. For SolarWinds stockholders – including
SolarWinds management – it's great news that pays $60.10 per share. For SolarWinds customers, the jury is still out.
I don't have crystal ball, but I've been through the "go-private" drill. Under a go-private structure, a company pays out shareholders by rai
…