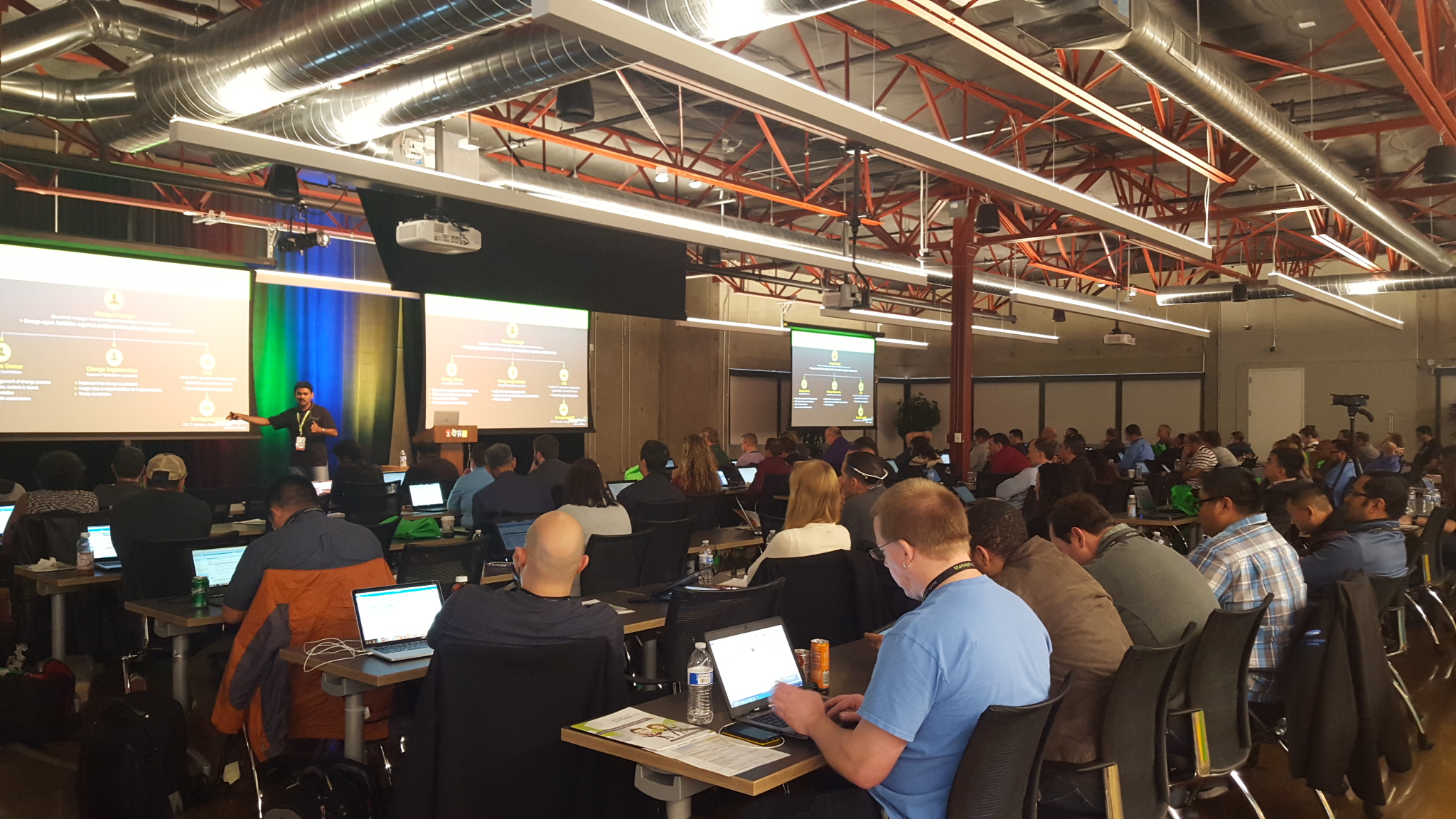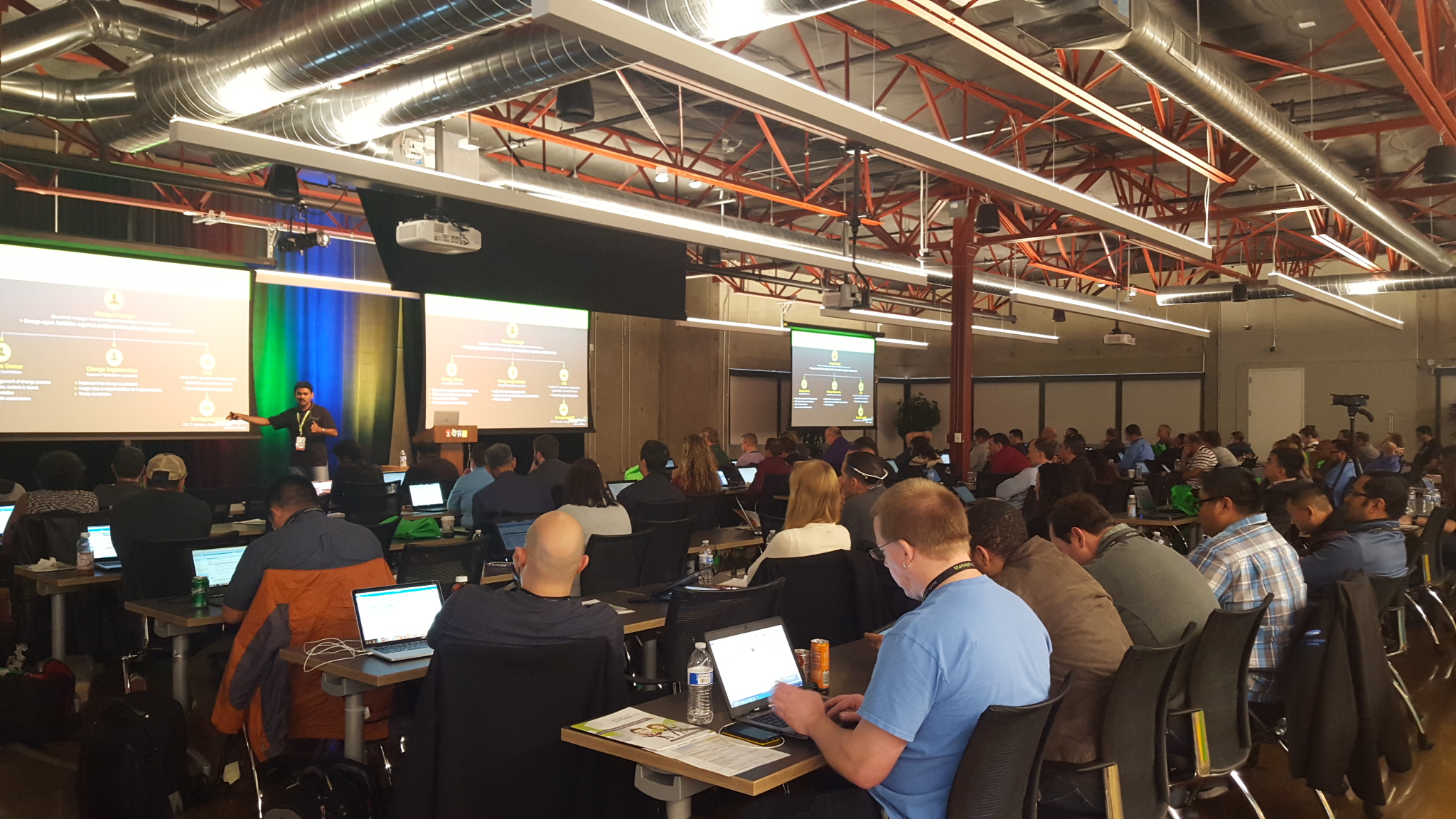 We just wrapped up our user conference  on IT service management (ITSM), and boy, it was one phenomenal experience. It was  amazing and reassuring to see the faith our customers have in us, and that was in full force at the conference. 
 All our conferences are designed to be intimate events to facilitate personal interactions with our customers. For this very reason, we hosted the ManageEngine UserConf at our corporate HQ so that our customers can see first hand, our work and our corporate culture.
This edition of the UserConf  focused on ManageEngine's ITSM suite:  ServiceDesk Plus, Desktop Central, AD Solutions, and Mobile Device Manager Plus. The agenda was designed to help users  gain  more fr…
READ MORE
Active Directory change monitoring has become a tricky business. No matter how hard you try, eventually something vital slip through the cracks. But the truth is, it need not be that way.
ManageEngine ADSolutions has cracked the code to implementing the best possible change tracking program for your Active Directory environment. We will be sharing this program with you in a free, onsite event in the San Francisco Bay Area. We're inviting all you AD users and enthusiasts to join us on October 22, 2014, to participate in "Next-Gen Active Directory Auditing Seminar and Workshop" with Derek Melber, our resident AD expert. The event will be held at ManageEngine's headquarters and eve…
READ MORE
While you get a pat on your back, they disappear in the shadows of the server rack.
While the office celebrates your success, they never claim their part in it.
While you are hailed a hero, no one recognizes the ones behind the scenes.
They willingly accommodate 24 X 7 X 365 schedules so that you enjoy flexi-hours.
They forego celebrations so that you don't miss your share of family time.
They are at your beck and call and are your true day savers.
They sometimes are super humans, and you call them your SysAdmins.
It's that time of the year when we thank them for their outstanding support.
It's time to appreciate and recognize their efforts.
It's time to salute the "Lords of the Links…
READ MORE
As Gregg Steinhafel steps down as chairman and CEO of Target, we're witnessing more than just an act of contrition for one of the largest and most costly data breaches — ever. We're witnessing the evolution of data breaches, and IT security in general, as a corner office concern.
For today's CEO, being the victim of criminal hackers is no longer just a source of embarrassment. Now, being hacked often carries legal ramifications and can even cost you your job. Here are a few tips for those of you who'd like to stay in the corner office.
Accept IT security as your responsibility
The CEO has always had broad responsibility for the overall health and growth of his or her organization. His…
READ MORE
Hi, my name is Mason, and it's been 36 minutes since I last played Flappy Bird. My current high score is 24.
If you are anything like me, playing the latest viral mobile app phenomenon, Flappy Bird, has been equal parts joy, frustration, and addiction. The same could probably be said for the game's creator Dong Nguyen, who followed through with his promise to take the game down from the app stores last week. Nguyen claims he took down the incredibly popular game due to its addictive nature. He said he designed the game to be a fun time waster, not one that would draw all the (perceivably) negative attention.
While I certainly can respect his altruistic reason for taking the game down, I'm sorry to s…
READ MORE
Well, the white smoke from the Microsoft CEO search chimney signaled this week that the company had finally selected a new CEO – Satya Nadella. The selection and the speculation about who would be named CEO of the venerable software behemoth was highly publicized and closely followed, mainly because the one-time software monopoly has repeatedly under-executed or just flat out missed major technology trends over the last decade.
So what's the new CEO's strategy to get the company out of the doldrums and back on track? Mobile and cloud.
In a letter to "softies," Mr. Nadella was clear that mobile (devices) and cloud computing would be critical to a successful future for Micros…
READ MORE
At $8 billion in 2013 revenues (projected), the wearable technology market is nascent but promising. By 2017, revenue from these new devices is projected to grow to $20 billion.
Numbers like that are just one of the reasons I get excited about new technologies, and I've been particularly excited about wearable technologies. But so far, wearable technologies have a lot in common with Forrest Gump's box of chocolates — you never know what you're going to get.
Take health monitoring and fitness devices, for example. They're generating the vast majority of the revenue in the wearable technology sector. Why? Because the functionality of these devices is quite impressive. Most can track your movemen…
READ MORE
Successful companies know the importance of technology in business today. Nearly every aspect of those organizations has been automated in some form or fashion, from manufacturing to sales to customer service and beyond, to reap productivity gains. What many companies don't know, however, is who's going to lead the next generation of technology-driven advances now that business users are giving information technology (IT) pros a run for their money.
IT Knowledge: From Mystic to Mundane
Historically, the IT group has been the organization responsible for technology within a company. And while IT is a pretty good place to find job security, it's also a place where you have to swim hard to keep up with …
READ MORE
Technology is on fire. Technology-related sectors may have single-handedly pulled the economy back from the brink of disaster. A recent report by Ibis World reveals that 5 of the 7 fastest growing industries are related to technology. These industries are predicted to continue their meteoric rise in growth and importance.
The data might suggest these are boom times for chief information officers. After all, CIOs are responsible for the information technology (IT) department within a company. Their charter is to evaluate and implement technology that can increase productivity of the business and ultimately grow revenues and profitability based on the successful implementation of technology.
Unf…