It is hauntingly clear – cyber criminals have set their eyes firmly on universities, research institutions, and centers of higher learning in the United States and other parts of the world. If the cyber attacks of the past few weeks are any indication, universities are now facing the biggest threat to information security.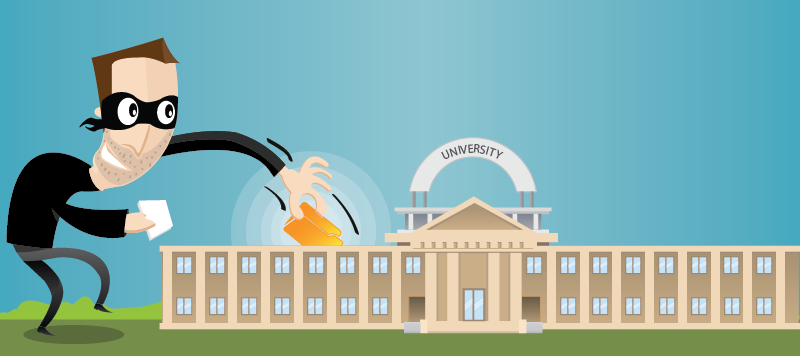 Attack landscape
On July 17, 2013, personal information of more than 72,000 staff members (past and present) of the University of Delaware in Newark was compromised. Hackers  obtained the information (names, addresses, social security numbers, etc.) by exploiting the vulnerability in a third-party software that the university used.
On July 18, 2013, during a routine security sca

…
READ MORE
The Black Hat USA 2013 conference, which kicks off tomorrow in Las Vegas, brings together the brightest minds in IT security each year — those who are responsible for perpetrating and protecting against the latest hacks and vulnerabilities. And not a second too soon, since every week seems to usher in another security catastrophe.
This week's shocker was the outing of a hole in mobile device SIM cards, by Karsten Nohl, the founder of Security Research Labs in Berlin. Nohl was able to send a virus to the SIM card through a text message, then eavesdrop on calls, make purchases through the phone and even impersonate the phone's owner. He did all this in under two minutes using an everyday PC and estimate…
READ MORE
Organizations outsource a part or whole of their IT services to third-party service providers for various reasons, such as cost savings, leveraging outside expertise, need to meet business demands quickly, and other critical aspects. Usually, tasks such as software development, network management, customer support, and data center management are outsourced.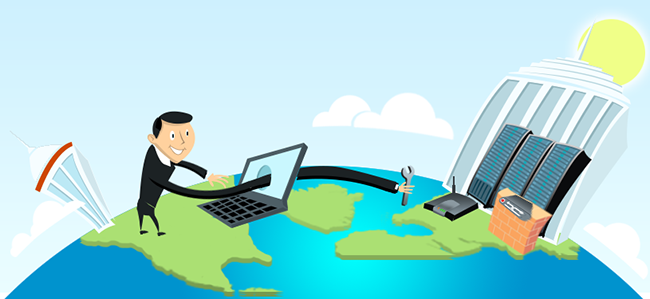 Engineers and technicians working with service providers would require remote privileged access to servers, databases, network devices, and other IT applications to discharge their contractual duties. Typically, in outsourced IT environments, the technicians working with the service provider will be located at a faraway place and will …
READ MORE
Internet fair use policy or acceptable use policy defines the appropriate Internet usage behavior expected from employees in their workplace. The policy aims to protect the employees as well as the companies IT infrastructure from malicious threats, inappropriate content, and corporate bandwidth draining web applications, all of which ultimately affects the productivity and competitiveness of the company as a whole.
To add tooth to the 'written policy' companies should have tools in place to enforce the policy in letter and in spirit. Companies use non-intrusive and real-time network security monitoring software's like ManageEngine Firewall Analyzer to implement the Internet fair u…
READ MORE
With Software Defined Networking (SDN) being the new industry buzzword, more and more people including network architects, CIOs and CTOs have started exploring SDN and its capabilities to cater to the growing demands of enterprise and cloud services. Google statistics show there has been an exponential increase in search numbers for Software Defined Networking in recent times.
This industry interest has triggered a wave across networking giants to tag "SDN" for marketing mileage,
Some things in life can never be fully appreciated nor understood unless experienced firsthand. Some things in networking can never be fully understood by someone who neither builds commercial networking equipment n

…
READ MORE
Traditionally, IT operations and IT Security have remained at loggerheads. IT operations team is tasked with the responsibility of carrying out the the day-to-day activities, maintaining the software and hardware inventories, ensuring reliability, optimizing performance, capacity and utilization of the network and a host of other activities. They always need to respond to business requirements at the quickest time possible, keeping in mind business continuity.
IT Security, on the other hand, is tasked with the responsibility of safeguarding the business from evolving, sophisticated cyber-threats and ensuring compliance to regulations. To reduce risks, IT security enforces processes and pl…