I know many of you would already have a separate project management tool for managing your IT and would have jumped to the conclusion that you don't really see the need for a Project Management module in a help desk. First things first! The Project Management module in IT might not seem any different from the regular tool already existing in your setup, but certainly comes with its merits: The advantage of a value-added integration to your help desk makes a world of difference in the way you handle your IT.  Let's see how.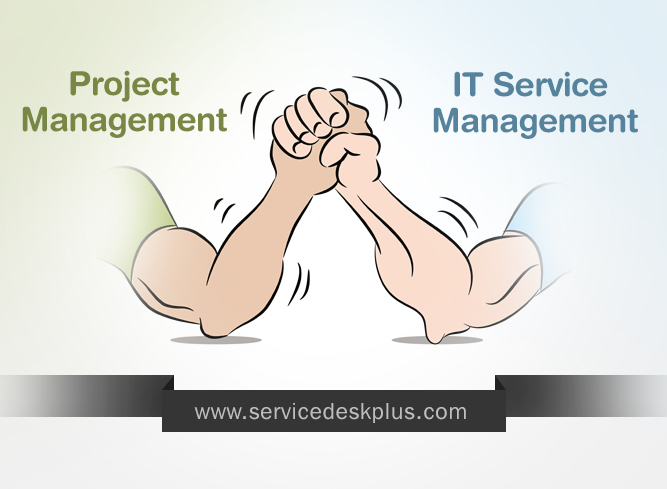 Configuring and setting up an ITIL environment is an enormous task with many hurdles that includes people, processes, third-party tools and various other factors. Having a separate Pr…
Problem management is one of the processes that is often disregarded or ignored as not being important or critical, when in real time it is avoided due to lack of time. Problem management is simple and when understood properly and executed with discipline, it is quite easy to implement.
Purpose of Problem Management :
"The primary goal of problem management is to reduce adverse impacts caused by incidents and to avoid the recurrence of problems related to these incidents."* More importantly, eliminating the root cause ensures that the incident itself doesn't repeat again.
During a recent consulting scenario, we came across a "wi-fi not working" incident. Users in a specific zone were unable to a…
I am responding again to Shijaz Abdulla's post as I wanted to clear the air.
ManageEngine Respects Microsoft, A Lot
We have a lot of respect for Microsoft as a company and personally. I am sure most of us started off with Microsoft. My first computer was running Microsoft Windows; my first browser was IE; my first email was Hotmail. Microsoft is a company that has had a significant impact on the lives of many people and businesses in the computing era.
It's true, and we all know it.
But, You Can't Deny That Today Microsoft Is Lagging Behind in Technology
Today, I don't use MS Windows or Internet Explorer or Hotmail, and that is the case with most people. Microsoft is still catching up with Bing, Zune, Win
…
In Reponse to: http://www.microsoftnow.com/2012/02/how-a-manageengine-partner-spreads-fud.html
Facts Behind Mythbuster #1
I agree, it's absurd to compare ManageEngine products with a complete enterprise-gas (oops class) datacenter/private cloud management suite from Microsoft. It's possible that ManageEngine resellers expected Microsoft products to work out-of-the-box like ManageEngine products. Maybe they just downloaded the Microsoft SCOM and expected to see Linux and Unix management instantly. They did not know the complex procedure; installing SCOM is a detailed process:
Install SCOM's Cross Platform management pack (a cumulative pack is also available

…
What is Section 179?
Section 179 Deduction is part of The Small Business Jobs and Credits Act of 2010 that helps Small and medium business owners to deduct the full purchase of hardware or software cost from the gross income. It's direct saving and cash in hand. Section 179 deduction is to help small and medium business owners with cash in hand and tax savings to buy more and invest in business.
How Much Will You Save? Tax Calculator
If you buy ManageEngine Software( ManageEngine has no custom code )for $50,000, you get an instant cash savings on software purchase of $17,500 and that leaves the cost after Tax savings at $32,500. (Assuming that you are at 35% tax bracket)
Check how much you will sav…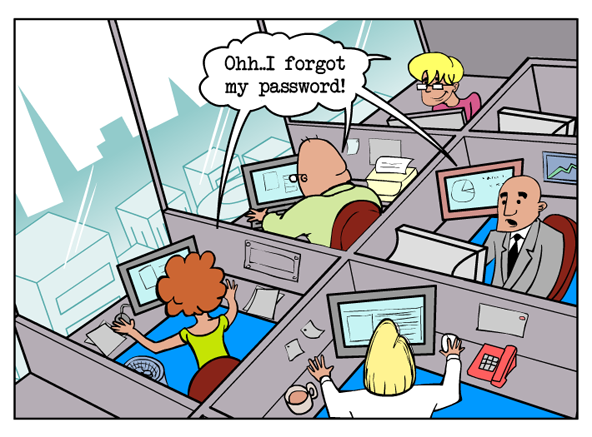 The Forgot-Password-Storm happens every year after the holidays. It's the magical first day when users dragging themselves back after long holidays don't remember their login passwords. Everyone calls the helpdesk stating the same problem and it's urgent for everyone as they have to log in their systems right away. The helpdesk is loaded with password reset requests and technicians are frustrated and dread the first week of getting back after holidays.
If you have been down that road, I am sure you want to better start next year.
Things To Do Before You Break For Holidays
Self-Service Password Reset
…
Konnichiwa Tokyo
"Mina-san Konnichiwa. gomenasai, nihongo wakarimasen" that means "Hello everyone. Sorry. I don't speak Japanese". Those were the only words I could learn before the presentation. ITSMF was a focused event in Japan, it had a lot of participants but actually a few exhibitors. However, the who's who in ITSM were there. It was a little different compared to the trade shows in the US because here I got to know that people take time to understand vendors and then commission a team or third party to evaluate software.
(Copyright© All right reserved itSMF Japan)
7 Point Approach to Effective ITSM
I chose a sim…
In the Asset Lifecycle once an aging asset begins to hamper productivity, the organization needs to have a formal end of life strategy in place concerning final disposition. Final disposition is clearly more complex than simply throwing a desktop out with the trash. There are several issues and recycling options to mull over that go beyond getting rid of the old machine and receiving a new desktop. These issues include:
Can the machine be moved to another end-user with fewer needs?
Conversely, is there another machine in the Agency that will meet this end-user's needs?
Even if the asset is obsolete, what about the parts, both hardware and software?
Can the licensed software be used on other assets?
Ca
…

Checklist for a good ITAM solution:
Your ITAM solution should help you…
• Stay compliant with license agreements

• Eliminate spending on unused software
• Manage hardware inventory
• Track and report on IT purchases
• Keep unauthorized applications off your network
Strengths of your Application should be in:
• Accuracy of data
• Quality of reporting
• Ease of deployment
• User friendly interface
• Specialization in IT Asset Management Functionalities
< ?xml:namespace prefix="o">
In the IT world, we have a tendency to envision end users as an occupational hazard—a risky yet inevitable part of our profession. After all, it appears employees will install just about any application they can get their hands on without regard for the potential licensing implications, compatibility issues, security holes, or bandwidth consumption. But can they be blamed? They're trying to do their jobs just like us, but without the advantage (or curse) of understanding the budding implications of their actions.
What we rarely acknowledge is that the responsibility is on IT leaders to make sure human resources have the information they require—and are held liable—t
…