The complexities of managing a Microsoft Windows Server infrastructure are critically dependent on the numerous Group Policies, each of which is a collection of settings that IT administrators or users use to centrally enforce security settings and other functional settings to users or computers across the network. ​The downside of a just single setting error will cause inevitable chain of events involving accesses or permissions, which should not have been authorized in the first place, and ultimately compromise IT security and irreversibly damage the organization's data and reputation.
The solution to monitoring the numerous GPO changes is through change auditing software…
READ MORE
Within the confines of the Windows Server environment lies the group policy settings, which are the security configuration powerhouses controlling every security event. The​ legacy audit settings and advanced audit settings — subsets of the group policy settings — are the lifelines that help administer many events and their permissions. These security settings must be configured with the utmost caution and monitored at all times to ensure the Windows Server fort is strong against malicious intruder and insider attacks. When an attack happen, an ​instant alert is emailed with event history to the configured mail IDs.
Read on to learn why we recommend the advanced audit policy settings to ensur…
READ MORE
Every single  administrator and auditor I know is concerned about privileged groups in Active Directory being changed incorrectly. On the flip side, not one administrator has the time to manage group membership at this level. Almost all auditor wants to know when a privileged group member is added or removed, but they feel they can't ask the administrators for this level of detail on an ongoing basis. So what can be done?
You can setup auditing of Active Directory, so all group membership changes are tracked. This is an okay solution, but it has many drawbacks:
Group membership changes are tracked by domain controller.
The log of group membership changes is stored on each domain controller separately.
The

…
READ MORE
Just a couple of weeks back, ManageEngine ADAudit Plus was crowned the 'Hot Product of the Year' by Windows IT Pro community. Now, in a fitting finish to the fabulous year 2013, here comes yet another recognition – second runner up title (in the best network auditing solution category) from WindowSecurity.com readers' choice awards.
The fact that this award too comes from the readers of WindowSecurity.com comprising IT managers, network and systems administrators, developers, systems analysts, CIOs, CTOs, and other technologists at companies worldwide, makes it all the more sweeter.
The announcement from WindowSecurity.com states:
"Our Readers' Choice Awards give visitors to ou…
READ MORE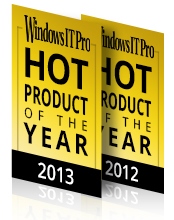 There can't be a better finish to an eventful year. Continuing the winning streak, ADAudit Plus, our Windows security and compliance monitoring solution has won the coveted 'Hot Product of the Year' award from Windows IT Pro based on its community choice survey for the 'Best Auditing & Compliance' product.
We thank all our passionate customers and warm supporters for taking time to vote ManageEngine ADAudit Plus as the 'Best Auditing/Compliance Product'.
This award is very much special because this recognition comes from the Windows IT Pro community, which is the heartbeat of the Windows IT world comprising IT managers, network and systems administr…
READ MORE
Audit-Track-Monitor your Windows Active Directory & Windows Servers Data from Everywhere!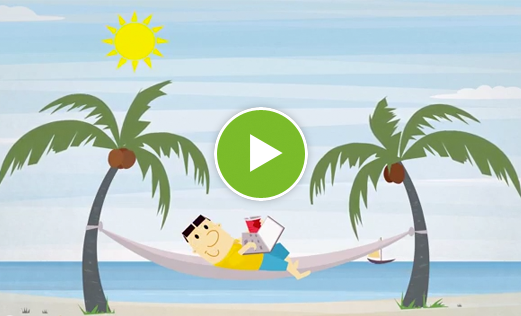 Wouldn't it be nice if we could foresee disastrous events and prevent them from happening? And wouldn't it be nice to rewind and replay the events to discover the culprits when disasters do strike? Sure it would!
That's why the ADAudit Plus team promises you thorough insight into every 'Windows Server Environment' event scenario. ADAudit Plus offers a lot more details with 150+ ready-to-use reports, instant email alerts, and most important, the facts about who did what when and from where!
Watch the video to learn how ADAudit Plus can help you overcome the challenge of network security …
READ MORE
Black Hat USA bills itself as "the show that sets the benchmark for all other security conferences." While most conferences tend to over-promote themselves, given the activity at this year's show, that actually might be something of an understatement.
From the defense of government surveillance delivered by NSA Director General Keith Alexander to briefings on the coming "cryptopocalypse" and the risks associated with embedded devices and the Internet of Things, Black Hat reminds us that a little bit of paranoia is warranted in today's connected world.
Here are my leading candidates for surprising, damaging ways criminal hackers are breaching our online security and val…
READ MORE
The Black Hat USA 2013 conference, which kicks off tomorrow in Las Vegas, brings together the brightest minds in IT security each year — those who are responsible for perpetrating and protecting against the latest hacks and vulnerabilities. And not a second too soon, since every week seems to usher in another security catastrophe.
This week's shocker was the outing of a hole in mobile device SIM cards, by Karsten Nohl, the founder of Security Research Labs in Berlin. Nohl was able to send a virus to the SIM card through a text message, then eavesdrop on calls, make purchases through the phone and even impersonate the phone's owner. He did all this in under two minutes using an everyday PC and estimate…
READ MORE
Lately, the digital identities of users have evolved into playing a significant role in specifying how users interact with computer networks, thus making the IAM programs more and more complex.
Identity and Access Management has become one of the most celebrated, and at the same time, dreaded term in IT management. In the present days of cutting-edge technology, IAM has evolved into a branch of science and has been perceived as a very difficult process. IT administrators have to find innovative ways to deal with the new challenges that today's technologies and business demands throw at them.
Procuring industry-level IAM information, processes, implementation stories, what worked for whom, etc. can b…
READ MORE
Before getting into the specifics, I would like to give a small introduction on tracking Logon / Logoff in Active Directory environment, which is a cumbersome process.
Auditing the Windows Active Directory environment
Logon Auditing
With the current Windows architecture it's difficult to get all logon data at a single point. In an AD environment, a Domain Controller (DC) is the one which does the real authentication. When there are multiple DCs in a setup, handling the authentication mechanism, the logon data (please note only the logon data) is available in different computers (read as DCs). So to compute a clear logon activity collecting all these data is essential. Also another pain point here is …